Bar-i recently established a franchisee program, and we're still looking for a few initial franchisees to help us gain wider traction for our business throughout the country. This is a unique and exciting opportunity to take on a vastly different role in the bar/restaurant industry. If you're getting sick and tired of working late nights and weekend shifts but would like to continue using the skills you've acquired from years in the industry, then starting a Bar-i franchise may be right for you. Not only will you get to continue to grow your skills in this industry, but you'll be the owner of your own business, which offers the potential for far greater financial rewards over the long haul than can be achieved by working for a local bar owner.
We'd like to give prospective franchisees a better insight into what being a Bar-i franchisee will be like during the first 6-12 months of the process.
Initial Steps – From Franchise Candidate to Franchise Owner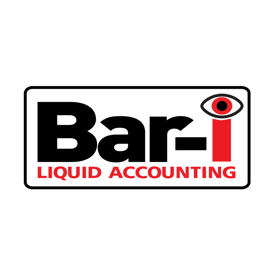 The first step in becoming a Bar-i franchise owner is to download our franchise brochure (click on the red button at the bottom of this blog to start the download process). You should thoroughly review the brochure to get a better understanding of what owning a Bar-i franchise will entail. We also recommend that you watch the franchise videos on our website. These blog-style videos provide a deeper dive into each of the chapters contained in the brochure.
Once you've determined that you're serious about pursuing this opportunity, you'll take a "discovery trip" to our office headquarters in Denver. This 2-day trip will be somewhat of a working interview where you shadow Bar-i's owners and employees. During this experience, you will:
Get to see what a day in the life of this job entails


Speak with employees and clients to see if this franchise opportunity truly is a good fit for you


Meet with the Bar-i owners for the first time to see whether it would be a good working relationship – our owners will be evaluating you as well in order to determine whether you're an ideal franchise candidate who will be a good fit for the Bar-i company and brand
Once both parties agree that this is the right fit, you will need to execute the franchise agreement, which is the legal document that defines the relationship between Bar-i and our franchisees. You'll also need to sign the franchise disclosure document, which is a plain English version of the franchise agreement. This document ensures everything in the franchise agreement is clearly understandable in layman's terms, not just confusing legalese. We recommend that you have an attorney there for this process to ensure you understand all of the legal requirements you're signing on for as part of this agreement.
Franchisee Training Process
Bar-i is very invested in the success of our franchisees, and we've designed a thorough training process to ensure you have all the knowledge, skills and tools necessary to be successful in your new business venture. There are 3 stages to the training process:
Online training
In-person training in Colorado (2 weeks)
In-person training in your chosen territory (1 week)
The first stage of the training process consists of online training. We've created a variety of automated training resources for you to review including:
Videos
Online sessions with Bar-i owners and trainers
Multiple choice questions to ensure you're grasping the material
This online training provides you with a base level of knowledge about the business, ensuring that when you start your in-person training, you're ready to hit the ground running and get the most out of that process.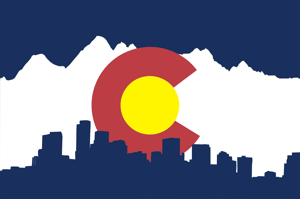 For the second stage of training, you'll come to Colorado for 2 weeks and work with us on our existing clients. During this time, you'll learn how to use our software in a safe environment where you're supervised and have someone there to make sure everything is being done correctly. You'll have the opportunity (and are highly encouraged) to ask any questions you may have throughout every step of this 2-week training process to make sure you thoroughly understand how our inventory system works.
We feel this process allows you to receive a learning experience with ample support in a situation where you're working with our clients. By working on our existing clients, you'll be in a much lower pressure environment than would occur if you had to learn everything on the fly with your first few clients. You can become comfortable providing our core services before you start working on your own with the clients you bring on board.
The final stage of training occurs in your home region. Co-owners Scott, Jamie or one of the other experienced Bar-i managers will come to your territory for a week to provide additional training on-site. As part of your franchise agreement, you'll have a protected territory that includes 500 on-premises licenses consisting of bars, restaurants, night clubs, hotels and other venues which are licensed to serve alcohol on their premises. These protected on-premises licenses will be the source of your initial clients.
You'll need to line up a few clients before we come to your territory to complete this final portion of your training. During this week, we'll help you set your new clients up with Bar-i's software. We often recommend doing these initial setups either for free or at a discounted rate. Offering these deals for your first few clients will help make it easier to sign them up, and ultimately you will need a few clients to start gaining experience working with our system and demonstrating results. We recommend leveraging your industry contacts to sign on for these low-cost trials in order to get your first clients going as soon as possible.
Once you've completed all of these steps under our close support and supervision, and we have determined that you're meeting our standards of service and performance, you'll be on your own running your new Bar-i franchise.
Typical Day-to-Day Activities of a Bar-i Franchise Owner
There are 2 main products you'll be selling – full service audits and self-count audits. It's important to do the full service audits first. You'll need to do all of the tasks associated with the full service audits and get the process down solidly before transitioning to self-count clients since the self-count process is a bit more complicated. For the first 6 months as a franchise owner, we expect you to be only doing full service audits to ensure you become an expert using our product.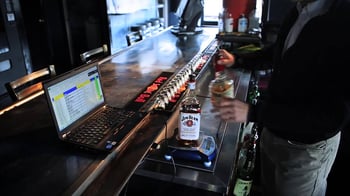 Your day-to-day activities while performing full service audits will include:
Early start times – Most of our clients open for business at 11, so you'll want to get most of your counting done before your bars open in the morning.


Count/weigh inventory – You'll need to use our scales and proprietary voice command software when performing all inventory counts.


Enter invoices and run POS reports – You'll reconcile invoices from paper copies that your clients provide. You'll also need to run POS reports to see what was sold. When you do your first audit for each client, you'll write recipes for each POS button to ensure you can determine precisely how much of every product served at the bar was actually sold. This is a tedious process, but it's crucial to Bar-i's ability to provide the accurate, actionable data our clients expect.


Complete error checking and analysis – You may find this to be the most fun and engaging part of the process. This is the critical thinking portion of the audit where you're interpreting the data you've compiled in order to come up with some insights into the bar's performance.


Conversations with bar owners/managers – The frequency of these conversations will depend on the manager's availability. It may not be every week, but ideally you should be talking to the owner or manager of every bar you work with on a regular basis. We need to engage with our clients for our services to be effective.

Bar-i does more than just produce accurate numbers and data. You will also need to provide coaching and collaborate with your clients regarding how to use these data and insights to improve performance and more effectively work with their staff in improving their numbers. As part of this communication, you'll need to explain strategies that have been successful with other clients that have improved their operations under Bar-i's tutelage.


Send reports – We put the same advice and recommendations into reports which get emailed out to clients after every inventory audit. Your training on how to produce these reports will be ongoing and continue after you start working on your own.
Direct Sales Responsibilities
Part of running your own business is generating new sales. It'll be important for you to grow your client list so that your business can thrive. Currently, Bar-i's biggest source of new clients is from referrals (52% of new clients over the last 2 years have come from referrals). It takes time to build up these referrals. You need to have a solid base of clients in order to generate quality referrals.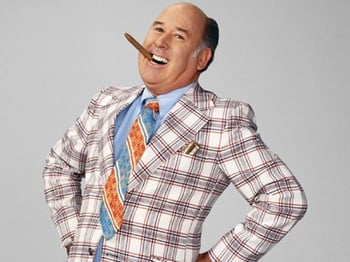 In the early stages of your new franchise, you'll need to utilize direct sales tactics to sign on new clients and grow your business. This is an important part of your job, and you'll need to work every possible sales angle to get your new franchise to a point where it's thriving and successful.
As part of these direct sales efforts, you'll need to:
Qualify leads from on-premise license list – We'll provide you with a raw list of all 500 licensed establishments in your protected territory. You'll need to work through this list in order to qualify which establishments might be potential leads, since not all of the places on your list will be a good fit for Bar-i's services.

We've found that Google Earth is a great tool to help you qualify these licenses. If you look at a bar from the outside on Google Earth, you can get a good sense as to whether they may fit the type of establishment that would make sense for Bar-i. This process will allow you to refine this raw list of 500 on-premises licenses to a more workable list of bars and restaurants that are actually worth pursuing as clients.


Send out marketing postcards/materials – You'll need to send out marketing postcards and promotional materials to the businesses on your list that you've identified as potentially being quality leads.

Don't expect a lot of calls from sending out these marketing materials, but it's an important first step in the sales process. When you provide bars with this initial information and then follow up with them in person, you tend to get better results than if you just show up at their bar unannounced with no context for the services you provide.


In-person store visits – Follow up with the locations receiving your marketing postcards with an in-person visit. Speak to the owner or bar manager. Start by listening carefully to what they're currently doing with they're inventory systems. Once you understand their current process, you can describe the potential benefits of working with Bar-i and why it might make sense for them to sign up for a Bar-i trial.

Working on your sales skills will be an important part of the franchisee process in the early going. You'll need to refine these skills in order to grow your business. Keep in mind that these in-person visits can be a tough slog, and you should expect more rejections than successful sales from your efforts. But it's still important to start getting your foot in the door with some of the bars in your territory and convince a few of them to sign up for a trial. Once these bars start to see the product and the results that are achieved, the Bar-i system tends to sell itself.


Follow up on inbound leads – Bar-i has a well-developed inbound marketing system, and you'll need to follow up on potential leads generated by these automated inbound marketing efforts. We use Hubspot software to manage our inbound marketing campaigns. This software provides data to help qualify these inbound leads.

Part of what you're paying Bar-i for as part of your franchise fees is to have this marketing machine in place. You'll benefit from all of the hard work we've put in over the lifetime of our company in creating a marketing process that builds our brand and helps you access potential leads that wouldn't necessarily come your way if you started your own independent inventory service without Bar-i's established brand and resources.


Industry schmoozing – Bar-i is a member of the Colorado Restaurant Association, and we go to many events hosted by local trade associations. You'll need to do the same in your region of the country. Being a part of these organizations and showing up at their events is an important tool that will help you announce to bars that you're available to provide inventory services. You need to get your name out and spread awareness of the services you provide before you can sign up new clients, and this is an effective way to do it.
General Day-to-Day Business Tasks
While the vast majority of your time will be spent on the inventory audit and sales aspects of the job, you'll have a few other tasks that will need your regular attention. These include:
Bookkeeping
Continuing education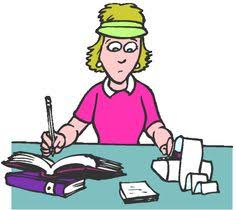 You're starting your own independent business, and you'll need to keep your own set of books according to the standards and principles laid out by Bar-i. Each month, you'll need to pay Bar-i a royalty fee which consists of 8% of your revenue. In order to ensure this royalty fee is accurate, you'll need to keep good records of the profits being generated by your new franchise.
Continuing education will also be an important part of your job. You need to continuously become better and more knowledgeable about Bar-i's software and systems. This improved knowledge about the product and service will translate into more effective results for your clients and more sales over time.
Bar-i has over 100 blog articles that provide our industry spin and best practice advice. Reading through these blog posts is a great way to start getting more familiar with how to use the Bar-i system most effectively, and it will provide you with different ways to explain the value of our services to potential clients. Our owners will also provide you with additional educational information periodically as industry trends evolve.
If you would like to learn more about franchise opportunities with Bar-i, please click on the red "Download Franchise Guide" button below. Start your journey towards owning your own bar inventory business today.