Advances in bar inventory technology provide you with more options than ever before to meet your inventory needs. As a result, it's important to take the time to research a variety of services in order to identify the right one for your bar.
In our previous post, we compared two products – Bar-i's new Speed Count system and Partender's bar inventory system. These are the lower end products offered by Bar-i and Partender. However, there are also upgraded versions of these products that provide you with a higher end service.
In this post, we'll evaluate the similarities and differences between the high end products, Bar-i Speed Count Pro and Partender Platinum, so that you can gain a better understanding of how they can help your bar.
As with the basic versions of these products, the high end options provide a very similar service. Neither is necessarily better than the other. The right option for you will depend on the needs of your bar and your goals for the inventory process.
Similarities between Speed Count Pro and Partender Platinum
Both of these products build on the more basic versions by offering additional functionality. The lower end Speed Count and Partender systems are simply counting products that allow you to see how much product you have on hand. This information is then compared to your pars in order to determine what needs to be ordered.
However, comparing what you have on hand to a par doesn't provide you with any information regarding how much you've used or sold. The upgraded Speed Count Pro and Partender Platinum both dig deeper and integrate more data in order to provide you with this important information.
Both systems accomplish this goal by integrating sales data from your POS system and deliveries data into the process. This allows you to compare the amount of each product that was poured to what was actually sold. Ultimately, this information should help you identify products that are underperforming so that you can correct these problems. By doing so, you can significantly reduce your shrinkage below the industry standard of 20%.
Differences between Speed Count Pro and Partender Platinum
There are also several important differences between these products that will impact which option is right for you. These include:
Measurement methodology (weighing vs. "electronic tenthing")
Speed Count Pro uses a scale to weigh each bottle and determine precisely how much is left in the bottle. Partender Platinum uses an "electronic tenthing" method that estimates the amount of liquor left in the bottle by placing a line on the picture of the bottle that shows up on your smart phone app.
The weighing method used by Speed Count Pro is accurate to the hundredth of an ounce and is completely objective, making it a superior measurement method than Partender Platinum's tenthing system that is much more subjective and lacks the accuracy to identify the subtle differences in inventory that occur on high end bottles which are only poured once or twice each inventory period.
Having extremely precise measurements are much more important with the higher end inventory products than the basic versions since you're trying to match your usage to your sales data. The less accurate your measurements, the less value you'll receive from the data provided by these systems.
Upfront Costs

Since Partender Platinum can be run using an app that is downloaded on your smart phone or tablet, there are no upfront equipment costs, making it significantly less expensive to start using than Speed Count Pro.
Bar-i offers two setup options for Speed Count Pro. If you choose the self-setup option, your upfront costs will be $1000 to cover the equipment. However, once you purchase the equipment, it's yours to keep even if you discontinue the service.
You can also choose the full service setup option, which costs $1500 plus travel expenses. In this option, Bar-i will come to your bar for two days and set up the equipment for you. There are three important benefits to this option:
Time savings – We will perform all aspects of the setup for you, allowing you to focus on running your bar.
Consulting services – During the two days we spend at your bar setting up the system, we'll provide you with a variety of consulting services that will help you organize and run your bar more efficiently. These include assistance with pricing, menu selection, and the scope of products offered at your bar.
In-person tutorial – During the setup process, we'll teach you how to use the system in person, walking you through the process step by step and answering any questions you may have. This provides more of a high end user experience than is achieved with the self-setup option.
Start-Up Time
You can start using Partender Platinum instantly. It only takes a few minutes to download the app and then you're ready to go. This is significantly faster than the start-up time associated with Speed Count Pro since you'll need to order the equipment and wait for it to be delivered to your bar. This typically takes 3-4 days.
Level of Support
Speed Count Pro provides you with a higher level of support than Partender Platinum. This is achieved through the following services:
POS Optimization – Bar-i will help you program your POS system to provide a better record of what is actually being sold. We'll help you reduce the use of generic modifier buttons such as "rocks" or "double" which negatively impact your bar in two important ways: they don't tell you which product was served on the rocks or as a double when you look back at the data at the end of the inventory period, and they apply the same upcharge regardless of the liquor being sold.
The second issue in particular will cost your bar a lot of money over time. If you're applying the same upcharge to well whiskey as to Johnny Walker Blue, you're seriously undercutting your profit margin on this high end scotch.
Variance Report – With Partender Platinum, you submit your data and they send you back a detailed report after doing some number crunching. With Speed Count Pro, Bar-i has added an intermediate step where we identify any potential errors that may exist after crunching the numbers. This information is provided to you in a format that allows you to go back through the process to identify where these errors actually occurred and double check them.
Error Reconciliation – By double checking with the variance report and identifying errors in your process, you ensure that your final report is more precise.
Cost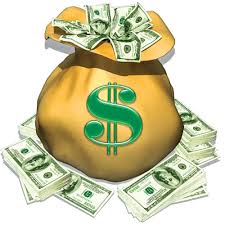 While the upfront costs for Speed Count Pro are much more substantial than for Partender Platinum, this initial cost is made up for quickly once you start using the product.
The monthly cost for Partender Platinum is $499. The cost of Speed Count Pro varies based on how frequently you have the service performed:
$200/month for monthly service
$300/month for biweekly service
$480/month for weekly service
If you choose to have the service performed monthly, you'll save $300 compared to Partender Platinum. For biweekly service, you still save $200 per month compared to Partender Platinum.
If you choose the weekly service option, the price is very similar; however, you're receiving a detailed report regarding your bar's performance once a week instead of once a month. This allows you to address issues with your staff as they're happening instead of having to wait until the end of the month to identify problems.
Fixed Monthly vs. Flexible Schedule
Partender Platinum is only offered on a monthly basis. Speed Count Pro provides you with more flexible scheduling options:
Our most popular option is biweekly
High volume bars also have the option to have the service performed weekly
For bars with very small operations, you can also choose to have the service performed monthly
This flexibility allows you to choose a schedule that is most ideally suited to your bar's needs.
Spot Checker Tool
With Speed Count Pro, you have the ability to use Bar-i's spot checker tool. This allows you to run precise audits over short periods of time. If you're having problems with recurring variances, the spot checker tool will let you run audits over individual shifts to identify precisely where the problem is occurring.
When you're performing audits of individual shifts, it's even more important to have extremely accurate data. Every ounce matters in such a small sample size, and having the ability to measure inventory to the hundredth of an ounce provides you with the accurate data you need in this situation.
Keep in mind that both of these products provide a great service that will significantly improve your bar's operations, especially if you're still performing inventory with a clipboard. But since they involve a substantial investment of your resources, it's important to carefully examine the different benefits offered by each product in order to identify the right one for your unique business operations.
To learn more about how Bar-i's inventory system can help you streamline your processes and maximize profitability, please contact us today to schedule a free consultation. We serve clients nationwide from our offices in Denver, Colorado.