The ultimate goal of starting a bar or restaurant is to make money. Obviously, you want to have a quality product and provide your customers with a great experience, but if you don't turn a profit, your efforts will be short-lived.
Becoming profitable is one of the greatest challenges faced by new establishments. You'll need patience, since it will take months to get established in your community and really start hitting your stride. That being said, you don't want to hemorrhage money during your bar's fledgling days, and you don't want to flush profits down the toilet due to poor strategic planning and inefficient processes.
In order to maximize your profitability, we recommend that you spend a significant amount of time brainstorming ways to streamline your processes, reduce your costs, and improve the profit margin on the items you sell. This strategic planning should be done prior to opening your bar, not on the fly once you discover that you need to make more money.
As part of our services, Bar-i will act as consultants in order to help you develop a comprehensive plan to maximize your profitability. We're going to provide some basic tips here to get you started with this planning right away.
Signature Drinks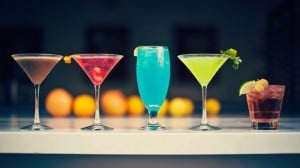 While many people know what they want to drink when they enter a bar, there are actually a lot of people who are undecided. It's important for you to take advantage of this opportunity and guide these undecided customers towards an interesting drink that not only tastes great, but is highly profitable. The most effective way to accomplish this goal is to create a line of signature drinks.
By creating a menu of signature drinks that taste great and are unique to your bar, you can leverage the opportunity presented by people who are open to trying new drinks. These drinks are more profitable than typical mixed drinks such as Jack and Coke or Vodka soda since you have the ability to get creative with your ingredients while charging a premium price due to the special nature of the drink.
The measure of success of your signature drink line is the percentage of your total sales that they comprise. If your signature drinks only make up about 5% of your sales, it's a sign they aren't very successful. If this is the case, you should re-evaluate the drinks on your menu and create some new ones that may be more popular with your customers. The more signature drinks you sell, the more you'll be able to reap the benefits of the higher profit margin associated with these drinks.
Portioning Adjustments
We discussed portion size strategy at length in our last post. Just to recap, here are the basics:
Make sure your bartenders know all the standard portion sizes for every drink you serve, and monitor their performance on a regular basis to make sure all drinks are being poured consistently according to your established portion sizes
The standard size for a liquor drink is 1.5 oz., but you could serve a 1.25 oz. drink and price them more aggressively to boost business
Serve a smaller sized shot (ideally 1 oz.) so that you can sell them at a lower price than your cocktails – this should help boost shot sales
It's critically important to verify that pour protocols are adhered to by verifying what happens in real life using a sophisticated liquor inventory system
Consider requiring pouring practice as part of your bar staff training to ensure that all your bartenders get the portions right all the time. The best way to test this is to use a sophisticated bar inventory system that allows you to compare what is rung in to what is actually poured.
Product Substitutions
The products you use in your drinks will significantly impact your profit margin. When you're making more complex drinks that use multiple liquors and multiple mixers, you can often substitute a similar product that costs you less in order to boost the profitability of the drink.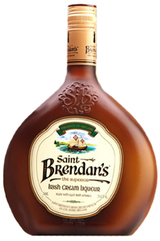 In most instances, you can make these product substitutions without impacting the taste of the drink. For example, you can use St. Brendan's instead of Baileys for drinks that require Irish Cream and your customers won't notice the difference. Similarly, you can sub any coffee liqueur for Kahlua in a White Russian and the drink will taste the same.
There are many other opportunities to implement this strategy. Getting creative with your drink recipes can significantly boost your profits.
Infusions and Batches
Infusions and batches are a great way to increase your profits:
Infusions allow you to add value to a drink and therefore raise the price without significantly increasing your costs.
Batching allows you to combine some mid-range liquors into an interesting drink that incorporates juices and other mixers. These drinks are often more profitable than standard cocktails such as Jack and Coke.
In particular, high volume bars can benefit significantly from batching their most popular mixed drinks. Batching will reduce the time it takes to make these drinks during your busy rush, which allows your bartenders to sell more drinks.
If you found this article interesting and would like to receive our "Opening a Bar" eBook which contains all 9 articles in the Opening a Bar series just click the button below:
To learn more about how our liquor inventory system can streamline your processes and maximize profits, please contact Bar-i today. We serve bars nationwide from our offices in Denver, Colorado.