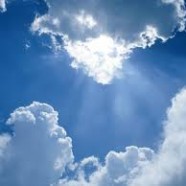 Cloud based POS systems for bars and restaurants
One of the new technological advances to affect the hospitality industry is the emergence of cloud based POS systems. In many ways it's a natural progression following the growth of touch-screen POS systems in bars and restaurants over the past decade or so. With cloud based computing being one of the hot topics in technology these days, the marriage of the cloud to bar POS systems seems to make perfect sense. To date our experience with these new systems has been mixed. We've found that niggling implementation issues are detracting from the obvious benefits they offer. Before you make the leap of faith at your bar or restaurant, consider these thoughts on the matter:
Advantages
Cost and scalability: Traditional POS systems require various pieces of hardware including POS terminals and a backend computer which provides the brain for the system. What this means in practice is that installing a single POS terminal is pretty expensive since you have to buy all this gear on day one, even if you're just starting out and only need a couple of terminals. In contrast, cloud based systems run off tablet computers which cost hundreds, not thousands, of dollars. Since the brain for the system is located remotely, you pay a usage fee per month rather than having the buy all the equipment outright. When your business grows, and you need another POS terminal, you simply purchase another tablet and pay a little more per month on your subscription.
Remote access: If your business comprises more than one location (or will do in the future), another advantage offered by a cloud based POS system is that all the data from your various locations can be accessed by anyone with an internet connection. Rather than your managers or bookkeeper having to physically be on site to access reports, they simply login and pull the information they need.
Disadvantages (lessons from the field)
Speed: Every time you want to pull up a new screen to ring in a new order your tablet has to connect to the internet and pull information from the cloud. This may only take a second or two but the nature of POS systems in bars mean you're performing hundreds of operations per hour which mean hundreds of these tiny delays. If your bartenders are used to the speed of a traditional POS systems, these delays can be extremely frustrating.
Version 1 problems: There's no denying that cloud based POS systems are in their infancy. Many of the problems our clients have experienced with these systems will be addressed in the coming years but for now, there's a risk your business will suffer while you provide a learning curve for your developer.
Connectivity problems: Being connected to the cloud has advantages but the system relies on an internet connection. If your internet goes down your customers won't be able to use Wikipedia to resolve their bar debates and you won't be able to print checks or ring in new orders. While there a number of solutions to this issue, connectivity issues remain a lingering concern.
Summary: My personal opinion is that we're still a year or so ahead of cloud based systems offering clear advantages over traditional server based POS systems. Unless you're particularly tech savvy (and your managers are too) we suggest being conservative and sticking to proven technologies. For now I'd be more interested in looking at functionalities like tableside ordering which is available with both types of systems.
Related posts:
Timed events on your bar's POS
How to program your bar's POS system
Browse all recent articles
Video - Bar-i product demo
Tags: Liquor Inventory, How to Inventory Liquor, Bar Liquor Inventory, Liquor Inventory Spreadsheet, Liquor Inventory Software, Liquor Inventory Control, Liquor Inventory Systems, Liquor Inventory Management, Liquor Inventory control Systems, Liquor cost, bar inventory management systems, bar inventory systems, bar inventory software, liquor controls, liquor dispensing system, bar inventory control, calculating liquor cost, bar inventory control systems, liquor monitoring systems, tips training