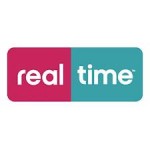 Recently, Scott and Jamie attended the Nightclub & Bar Convention & Trade Show in Las Vegas. They found the experience to be very rewarding, and they left with several important insights about the various liquor inventory system options available to bar owners.
In Part 1 of this blog series, we discussed the issues associated with using do-it-yourself systems. We will now turn our focus to discussing the benefits and pitfalls of real-time tracking systems.
Real-time tracking systems utilize high-tech speed pourers with flow meters to log the quantity of liquor being poured every time a bottle is used. These flow meters are very accurate, and can track to at least one tenth of an ounce.
These systems do a great job measuring how each drink is being poured correctly. However, they are often not effective at making sure each drink is rung in properly since there is often no effective mechanism to match up what is being poured to what is being sold. Therefore, real-time liquor inventory tracking systems are only effective for half of what you need your liquor inventory system to accomplish. They make data analysis very difficult.
There are two main problems with real-time tracking systems:
Many of these systems don't integrate with your POS data. On occasions that they do they still tend to be significant challenges
You still need to do physical inventory to make sure the system was linked up to all your products
The first problem makes it very difficult to match up what was used to what was sold. In general, real-time tracking systems work much better for tracking simple drinks such as Jack and Coke than they do for more complex drinks which use multiple liquors or modifiers such as rocks or martini pours.
The second problem occurs because there are slight pouring inaccuracies in the flow meter which force you to physically double check that you have the amount of product remaining that your report says it does. This can only be accomplished by going through the laborious process of making sure every bottle has been checked in, logged into your system, and received a speed pourer. Clearly, this is time consuming and a huge hassle.
In Part 3 of this series, we will provide you with several more important insights as you evaluate potential liquor inventory systems to use at your bar.
If you are interested in learning more about how we can maximize the profits of your bar, please contact Bar-i today to schedule a free consultation.