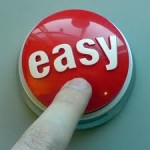 Recently, Jamie and Scott traveled to Las Vegas to attend the Nightclub & Bar Convention & Trade Show. It was a valuable experience which provided Scott and Jamie with considerable insight into the many liquor inventory options on the market. Part 1 and Part 2 of this series discussed the strengths and limitations of the other liquor inventory options at the trade show. In Part 3, we will provide you with our final thoughts on the trade show experience.
Ultimately, bar owners need more than just a software system which performs liquor inventory for them. You also need an expert to analyze the data and tell you:
What amount of alcohol was used
What was rung in
What was missing
The implementation of many of the liquor inventory systems at the trade show were complicated, ineffective, or flawed in determining what was missing. In general, it seemed that most of these systems were missing the crucial component of providing an expert to perform the data analysis for you.
At Bar-i, we try to make the entire process as simple as possible for bar owners. Counting your inventory is the easy part, and we provide you with a streamlined system to make this process as quick and efficient as possible. Then, you provide Bar-i with your inventory and POS data, and we take care of the rest.
The Bar-i system makes it easy to determine precisely what is missing from your inventory:
Delivery check-in – We provide you with a simple and efficient way to account for deliveries. You simply scan your delivery invoices and we take care of the required data entry
Matching up your usage data with your sales data – Simply run a POS report and enter it into the Bar-i software, and let us do all the analysis for you.
Troubleshooting any potential for errors – The Bar-i team will go back through delivery, inventory, and POS reports to identify the source of an error and determine what is actually missing. This prevents you from having to do the grunt work.
Data analysis – Bar-i gives you a detailed summary of what products are performing well, what products are missing, precise amounts that were missing, and trends over time. The reports are easy to read and understand since they contain handwritten comments which spell out the 'so what' of the whole process. This allows you to stop wasting time producing accurate results and instead focus on taking the proper steps to correct any problems and make your bar operations more efficient.
There are many different liquor inventory systems available to use at your bar or restaurant. You should choose an option that is easy to use, provides you with data that is easy to interpret, and doesn't cause you to waste inordinate amounts of your valuable time making the system work properly.
If you are interested in learning how we can help you maximize your bar's profitability, please contact Bar-i today to schedule your free consultation.