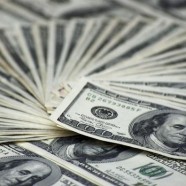 Measured by taking physical liquor inventory, what is the average liquor cost or beverage cost for bars? In my role performing liquor inventory for bars and restaurants professionally, I am often asked this question. I'd like to do my best to answer the question and also suggest some other ideas that hopefully will move your thinking away from achieving an industry standard average beverage cost and into making your liquor cost into what's optimal for your business.
To provide some context, Bar-i has performed liquor inventory audits for hundreds of bars and restaurants across the United States. One element of this involves accurately measuring each bar's liquor cost. My thoughts on the subject of average beverage cost are therefore based on this real world data.
The Pitfalls Associated with the Concept of "Average Liquor Cost"
The difficultly in identifying an average is identifying what constitutes an average bar. The beverage cost bars achieve is largely dependent on the nature of their business. This means that higher end venues that attract top dollar for their product are able to run beverage costs far lower than the average. On the flip side, bars that operate in sectors of the market which are more price-driven tend to have higher liquor costs.
The following breakdown is a good guideline for industry standard averages:
• For high end bars and bars in premium locations, the average is around 20% with the typical range being 18-23%
• In the middle are neighborhood bars which tend to run liquor costs with an average of perhaps 23% and a typical range of 21-25%
• More price competitive venues such as fast-casual concepts have average beverage costs of perhaps 26% with the range being anywhere from 24-28%
Rather than trying to determine the average for your particular business, I believe it's more valuable to individually consider the factors that affect your liquor cost. When you address all the individual elements, you will understand the balance between volume and liquor cost and won't fall into the common trap of aiming at an "industry standard" or "average."
Many owners and managers think their "costs are in line." What are they in line with? If you're saying they're in line with your expectations, your expectations are probably more of a limiting factor than the nature of your business.
Factors Impacting Your Liquor Cost/ Beverage Cost
Controlling your liquor costs starts with understanding the unique factors in your bars that affect your liquor costs and profits. These include:
• Price Point: What you charge for your product (higher prices equal lower liquor costs). Consider how you compare to other local bars. The more you are able to differentiate yourself rather than compete purely on price, the better. If your atmosphere is better, your drinks more delicious and your staff are more knowledgeable and friendly, you will be able to charge a higher price and run a lower liquor cost.
• Product Mix: The mix of product you sell. This sometimes works in favor of lower end places since they do a greater portion of their business in well products. If Goose martinis are popular at your bar, that will tend to increase your beverage cost. Equally, bars whose sales are weighted heavily towards wine will run higher costs. Think about how you can entice customers to buy drinks that are more profitable: The sale of a $7 signature drink will generate more profit than $4 well drink. Hint: a carefully selected drink menu is key to this aim.
• Wholesale cost: What you buy product for. The more you are able to benefit from discounts, such as case deals or seasonal specials, the better. Reducing your product selection a little can also allow you negotiate better deals and free up storage space to buy popular products in cases. Also consider your line-up of taps and speak to your distributors about how you could reduce your barrel prices. Your aim is to make your distributors compete for your business.
• Promotions: Running daily drink specials and happy hour specials will increase your liquor cost as it means you get less money for the same product. Of course it also should increase your sales, so focusing purely on beverage cost only tells half the story. Be careful to run specials that attract new customers rather than providing discounts for existing ones.
• Portioning: What size are your draft beer pours? Is your standard liquor measure 1.5 or 1.25 ounces? How many ounces do you put in your martinis? In general, I believe the average customer notices pricing more than portioning, so factor that into your decisions.
• Inventory shrinkage: Every bar experiences some level of inventory shrinkage. This is defined as when product is used but not sold. This includes spillage, overpouring of individual drinks, giving away whole drinks without comping them or outright theft. The fact that a majority of bars still rely on beverage cost as their primary performance measure makes it impossible for them to manage this issue effectively. Given the fact that 20% inventory shrinkage is typical in the bar business, there is a strong chance that improving your inventory controls will have a significant effect on your profits. The following article highlights the range of liquor inventory systems that are available to help you address this issue: Liquor Inventory Systems
Users of Bar-i's Self Count/ Speed Count Pro beverage inventory system are able to precisely compare their actual liquor cost each period with their "Acheivable Cost". A bar's Achievable Liquor Cost is what their liquor cost would be if they had 0% shrinkage. Calculating a bar's Achievable Liquor Cost is somewhat complex as it requires writing precise recipes for every single POS button in your system as well as updating prices to the penny on an ongoing basis. The advantage of knowing your Achievable Liquor Cost is that you have a valid liquor cost figure to aim at. Rather than aiming for an "industry standard" or "average" cost this figure is tailored to your business based on the factors listed above.
To find out how we can help you streamline your processes, lower your liquor cost, and maximize profits, please contact Bar-i today to schedule a free consultation. We serve bars nationwide from our offices in Denver, Colorado.