There's a significant amount of strategic planning that must be done when opening a new bar or restaurant. By taking the time to think these elements through, you can set your new establishment up for success. And if you neglect this strategic planning, you may create serious problems that can take years to recover from.
At Bar-i, we do much more than just provide liquor inventory services. Scott and Jamie have more than three decades of combined experience working in bars and restaurants, and they act as consultants in order to pass this valuable knowledge onto our clients. This includes important strategic planning considerations.
We're continuing our series of blog posts intended to help you get the important strategic planning decisions right when opening a new bar or restaurant. Our last post discussed considerations when choosing your POS system. In this post, we'll tackle a very important element in maximizing your profitability – product mix.
Product Mix – Less is More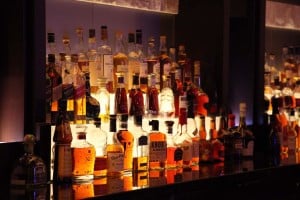 In our experience, we've found that most bars have too large of a product selection. This is problematic for two reasons:
It complicates your processes
It reduces your buying leverage
We recommend that when opening a new bar, you keep your product selection lean and have a more carefully curated product list about which your staff is highly knowledgeable.
Set Hard Guidelines
The best way to accomplish this goal is to set hard guidelines for your product selection. This is fairly easy to do with draft beers (you only have so many taps) and bottled beers (you have limited space in your cooler). However, it's easy for liquor and wine selections to spiral out of control, especially since the liquor reps will try to push all of their products on you.
To avoid this problem, set a maximum number or products that will be sold at your bar and don't let your bar manager exceed this limit when ordering. In general, sticking to no more than 150 liquor products should keep your product mix manageable.
Limits for wine may vary a little more depending on how important wine sales are to your business model. If you plan on being known as a wine bar or you're a high end restaurant with an extensive wine list, you'll need to manage your wine program or hire a sommelier to manage this aspect of your business. Either the quantity and value of wines on hand needs to be actively managed or before you know it you'll have a disorganized wine room which ties up your operating capital as much as it drives your sales.
Genuine vs. Premium Wells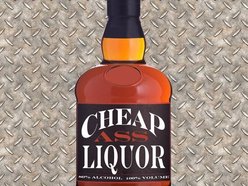 Many new bars grapple with the decision about whether to offer genuine wells or premium wells. When you sell well drinks, you're dealing with price-sensitive customers. It may not be worthwhile to use premium wells since they are being sold at a low price to people who care more about a cheap drink than a great tasting drink. In most situations, going with a cheaper well drink (genuine wells) will better address this segment of your customer base. Again the exception is higher end places but as always the key is to make a conscious decision.
Another way to approach this dilemma is to use genuine wells for your well drinks and also offer premium wells as a low end call option. This way, you can charge a little more for your premium well/low end call option while providing these price-sensitive customers with a little extra variety.
Rotate Products Seasonally
Every time you change products, you create transaction costs:
You need to add a new button to your POS system
You have to add the new product and enter its price into your liquor inventory system
Ideally you educate your staff on the merits of the new product so they can sell it effectively
Changing your product selection on a regular basis wastes a lot of time and increases these transaction costs. It's much more effective to strategically rotate your products on a seasonal basis.
We recommend rotating your product selection twice a year. This allows you to take bids from your distributors and choose your new product list based on the best deals you receive. By adopting this strategy, you can more effectively negotiate the best possible prices and deals from your reps while keeping those annoying transaction costs to a minimum.
If you're planning on opening a high end bar, you may want to consider seasonal product rotations four times a year, but for all other bars twice a year should be sufficient.
Keep checking back regularly over the next few weeks. We'll be discussing other important strategic planning concepts that will help you get your new bar off to a successful start. Alternatively if you'd like to receive our "Opening a Bar" eBook which contains all 9 articles in the Opening a Bar series just click the button below:
To take advantage of a free consultation regarding your product mix or to find out how our bar inventory system can help you streamline your processes and maximize profits, please contact Bar-i today. We serve bars nationwide from our offices in Denver, Colorado.