Stay-at-home restrictions are beginning to ease up across the country, and many bars and restaurants will be opening their doors again soon. In some states, such as Colorado, restaurants have been allowed to reopen this week at partial capacity. Whether you are permitted to serve customers now or have to wait a few more weeks, the time is coming that you will need to ensure your restaurant is fully operational.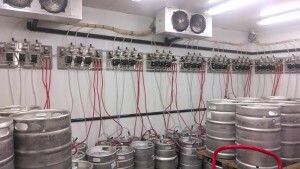 It's crucial to be proactive about this process. If you wait until opening day to assess your needs, it will be too late. Instead, start evaluating the different aspects of your operations to see if any maintenance will be necessary prior to reopening. One crucial component to assess is your draft beer system.
Draft beer systems are complex, and it's likely that after being inactive for several months, your system will require a little bit of work before you start running the taps again.
Clean, Clean, Clean
The first step you'll need to take is to clean your draft beer system as thoroughly as possible. You should clean every part of the system, including the:
Beer lines
FOBs
Couplers
Faucets
Coolers
Glassware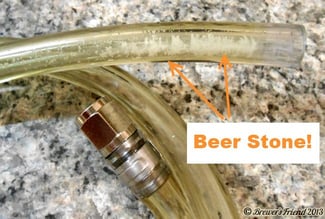 We recommend doing a deep line clean. As part of this process, you should evaluate each line in your system to see if they need to be replaced. In some situations, it may be less work to replace bad lines than to try and clean them. This is especially true if there's a lot of beer stone in the line.
It's important to make sure bacteria hasn't entered your beer lines or developed on the area where the coupler attaches to the keg. Pay close attention to this during your deep clean. When cleaning your system, use hot water and brushes. Leave the dangerous chemicals to the professionals. If you feel that your efforts haven't been sufficient, schedule a cleaning with your draft beer system provider.
Evaluate the State of Your Draft Beer System
Before reopening, it's important evaluate the state of your draft beer system. This includes the components to the system as well as the draft beer products you serve.
Inventory
We recommend starting with taking inventory of your kegs:
What is good and can be used?
What is bad and needs to be disposed of?
What do you need to purchase to ensure you have a proper supply for your customers?
Call your beer reps and place an order for any kegs you need before opening day.
Keep in mind that you may not need to use all of your lines right away. Due to social distancing requirements, you will likely only be able to be at 25-50% capacity at first, so there's no need to be stocked with enough beer to supply a packed bar.
If you have a large tap system containing 20 or more lines, you might want to consider starting out using 10-15 lines when first reopening. As you evaluate the level of business over the first few weeks you're open, you can adjust the number of lines being used to reflect your current sales volume.
Gas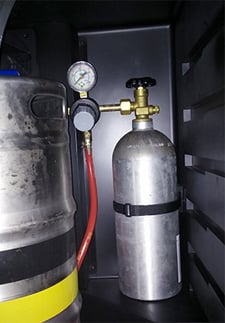 Do you need gas for your draft system? It's important to check the levels on your CO2 and NO2 tanks. Always take the proper safety precautions in case there is a gas leak. Since no one has been in the bar for several months, an ongoing gas leak can create a health hazard for your staff due to excessive CO2 inhalation. To avoid this issue, we recommend that you open all doors and windows to air out the beer cooler before checking the gas levels in your tanks.
If you turned off your gas at the start of the shutdown, turn it back on and make sure all tanks are working properly. If you need to order new tanks or replace the gas in existing tanks, this will need to be done before you start running your draft system.
Glycol
If you have a glycol-cooled draft system, you'll need to make sure the glycol system is working properly:
Is the machine on and is it in working condition?
Confirm the temperature (it should be approximately 32 degrees).
Is the reservoir full? If not, refill it with glycol before you start running beer through the system.
Refrigeration
You'll need to evaluate the refrigeration system in your beer cooler to make sure it's working properly:
Confirm the refrigeration is keeping the cooler temperature between 36-38 degrees
If it's not at the appropriate temperature, get a refrigeration technician to evaluate the issue before running your draft system
Plan Ahead
Don't wait until your bar is about to reopen to make sure your draft system is working properly. Evaluating your system in advance is crucial to ensuring your bar runs smoothly when it's time to open the doors. If you wait until right before reopening, you may find that you have several issues that can't be addressed in time.
If you'd like to learn more about how Bar-i can streamline your operations and help you maximize profits, please contact us today to schedule a free consultation. We serve bars and restaurants nationwide from our offices in Denver, Colorado.