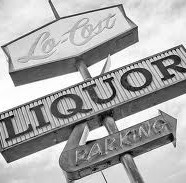 The fact that I own a liquor inventory service for bars and restaurants means I spend a lot of time thinking about liquor inventory and liquor cost. Here are some of my thoughts on liquor cost in the US hospitality industry:
• Over-reliance on liquor cost: Bars and restaurants cost themselves thousands of dollars each year in lost profits due to their reliance on liquor cost as a primary performance measure. Most bars and restaurants use sales and liquor cost as their primary performance measures. The problem with liquor cost is that multiple factors affect it what your liquor cost is. These factors include wholesale costs, pricing, portioning, promotions and product mix. The other key thing that typically goes unmentioned is the amount of liquor inventory shrinkage which a bar experiences. With all these factors working at the same time, it's impossible to gain useful insight into your bar's operations by simply looking at your sales and liquor cost. You need to have a liquor inventory system which produces more granular performance information.
• The concept of 'industry standard' liquor cost tends to limit bar's profits: Most bars have a goal liquor cost in mind by which they judge the performance of their bar by each period. This expectation of some sort of target can be limiting since when you achieve that goal, there is no motivation to go further. I have seen bars run overall liquor costs as low as 15%. While there are obviously limits what a given bar can achieve, actively trying to maximize profits rather than liquor cost is a smarter strategy in my opinion. For one thing it ensures you consciously consider the trade off between sales and liquor cost.
• Inventory shrinkage is hurting profits more than most realize: Having completed more than 100 detailed liquor inventory audits at bars, the average level of inventory shrinkage I've seen is around 20%. Let me state that again: The average is 20%. When you consider that fact, there's a pretty strong possibility the liquor cost you've been happy with for years isn't quite as low as it could be. When our clients realize that fact, they're often kicking themselves they didn't allow that dig into the issue of liquor inventory shrinkage sooner!
• Growth in POS systems present a new opportunity: The solid majority of bars and restaurants now use some type of electronic POS system to ring all drink orders. These systems provide detailed sales information that previously was not available to owners and managers. Using some type of liquor inventory system which allows this sales information to be compared to what was actually used, is a very effective way for bars to lower their liquor costs. Very simply bars perform better when they are managed with more detailed information. A good liquor inventory system will provide that information.
• Third party liquor inventory systems are effective and affordable: Most bars have a liquor inventory system which is based on an excel spreadsheet which was developed in-house (or possibly 'borrowed' from a previous bar where a manager previously worked). These spreadsheets do not provide sufficient detail to be an effective management tool. A simple Google search for "liquor inventory systems" reveals the variety of excellent options available to owners and managers today. While I'd love to tell you that bar-i's liquor inventory system is the only one that can be effective I know that's not true. Choose the one that suits your unique situation best and if you are effective in implementing that system, I guarantee you'll be surprised by the size of the effect on your bar profits.
Video - Bar-i product demo
Tags: Liquor Inventory, How to Inventory Liquor, Bar Liquor Inventory, Liquor Inventory Spreadsheet, Liquor Inventory Software, Liquor Inventory Control, Liquor Inventory Systems, Liquor Inventory Management, Liquor Inventory control Systems, Liquor cost, bar inventory management systems, bar inventory systems, bar inventory software, liquor controls, liquor dispensing system, bar inventory control, calculating liquor cost, bar inventory control systems, liquor monitoring systems, tips training