Over the past few years, Bar-i has received numerous requests for a spreadsheet tool that will help streamline the liquor inventory process. Well, we're not the type of company that likes to let our customers down. You've asked, and we've delivered the goods.
Bar-i has developed a free bar inventory spreadsheet that will help you increase the speed and efficiency associated with the liquor inventory process. In addition, our free bar inventory spreadsheet is customizable so that you can tailor it to the unique needs of your bar.
However, since we're a software company, we felt it would be more effective to make an Excel-based tool instead of creating printable liquor inventory spreadsheets. There are several reasons why we feel Excel is a more effective medium to deliver this product:
Printable liquor inventory spreadsheets can't be easily changed and updated. As a result, it can be a hassle to update these paper sheets when you add new products or discontinue using older products. In Excel, it's much easier to make the necessary adjustments to your spreadsheets.
If you record your information onto a printed spreadsheet, you will still need to transfer this information into Excel in order to analyze the data. Recording all numbers directly into Excel allows you to eliminate this step and save time in the bar inventory process.
At Bar-i, we're environmentally conscious, and we recognize that printable liquor inventory spreadsheets will unnecessarily waste a lot of paper.
A Free and Easy Way to Upgrade Your Bar Inventory Efforts from the Clipboard System
Just to be clear, our bar inventory spreadsheet template isn't a full service inventory system. It won't deliver the actionable data necessary to truly optimize your bar's performance the way our full service hybrid bar inventory system will. However, it does represent a significant upgrade in speed and efficiency compared with the antiquated clipboard system and because all data is stored in Excel, it will be easy for you to perform your own data analysis if you choose to do so.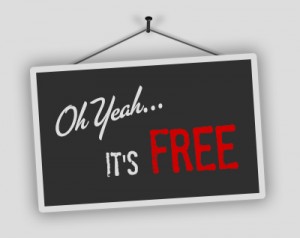 When you download our free bar inventory spreadsheet template, you will receive:
A genuinely free to use tool – All you need to provide is your email address and you'll have access to this spreadsheet whenever you need it. You can use it as many times as you want on as many computers as you want.
A tool that only requires a PC laptop with Excel to run properly – You'll need to run macros, which requires the full version of Excel. But that is the only equipment required to take advantage of our bar inventory spreadsheet template.
Simple functionality that replaces a clipboard and printable liquor inventory spreadsheets – Our spreadsheet template tool is just what you need and nothing more. As an additional benefit, all of our other Bar-i products build on the functionality of this spreadsheet, making for a seamless transition if you decide to upgrade to one of our premium services.
Benefits of Using our Free Bar Inventory Spreadsheet Template
You'll receive a number of important benefits by using our free bar inventory spreadsheet template:
Simplified data entry – Our tool fills in all the information for you, allowing you to more easily calculate pricing per unit.
Eliminates data transfer – There is no need to transfer your information from a clipboard since your data is being entered directly into an Excel spreadsheet. This saves you time and reduces the risk of errors.
Zone-based counting – The spreadsheet template tool is set up in a way that allows you to count in 10 different zones. This provides several benefits, including making it easier to cross-check your work, making it easier to pick up right where you left off if you get interrupted, and making it easier to spot errors.
Automated calculations – Plug in your numbers and all calculations on the back end are done automatically. This saves time and ensures you're not making calculation errors.
Graphing costs over time – This tool presents data visually, making it easier to identify trends such as whether your liquor cost is increasing or decreasing. The graph provides you with the overall liquor cost as well as liquor cost by category (ie. draft beer, bottled beer, liquor, wine). This creates an additional layer of granularity to your data.
Auto-loading – Once you're finished, the tool auto-loads all the data so that it's ready for your next use. Our spreadsheet template tool also remembers all of your products and what was counted for next time. When you reload the spreadsheet for your next use, the current inventory value from this session will automatically become the past inventory value for the next session, allowing you to more easily calculate liquor cost.
Use Technology to Improve the Efficiency of Your Bar Inventory Process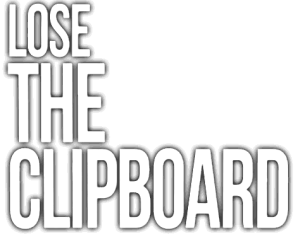 Software has replaced old manual tasks and paper-based tasks in almost everything we do, and liquor inventory is no exception. There is no reason why you shouldn't benefit from the improved speed and efficiency provided by automating your inventory process with our spreadsheet template tool.
The usual objection we hear from bar owners who are hesitant to start using software for their bar inventory efforts is based on cost. However, since this tool is free, it won't impact your bar's overhead at all. In addition, since this tool is fully integrated with our other services, it'll be easy for you to upgrade if you decide you'd like to try an upgraded version at a later date. Our new Speed Count system which costs just $50 a month to use and adds the ability to identify prodcuts using barcodes, weigh open products to the 100th of an ounce and count full items using your voice.
If you'd like to check out the features of Bar-i Free Count simply click this link to watch a short video showcasing the features of jump right in and download the tool by clicking the red button below.

If you require questions or require more guidance in selecting the best version, please contact Bar-i today to schedule a free consultation and learn about how we can help you streamline your processes and maximize profits. We serve clients nationwide from our offices in Denver, Colorado.