Bar-i began formally offering franchise opportunities in late 2015. We've received significant interest about this opportunity, particularly on the east and west coasts. However, we're still searching for the right franchise candidate to become our first Bar-i franchisee.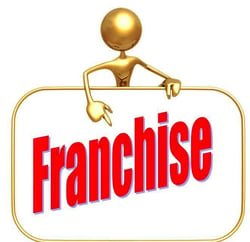 We feel that it's important to do our due diligence and make sure we find the right fit for our first franchisee in order to ensure the program starts off successfully. We're looking to select a well-qualified candidate who will be located in a market that is dense enough to provide not just an opportunity to succeed in the short term, but also the ability for expansion down the road.
It's also our goal to have the initial adopters become master franchisees who own multiple territories and become a regional franchise representative. The right franchise candidate will definitely have the opportunity to grow into other roles in the company as Bar-i expands over the next few years.
First Steps: Download the Bar-i Franchise Guide
If you are interested in starting a Bar-i franchise, the first step you need to take is to download our franchise brochure. You can do this by clicking the red "Request Franchise Guide" button below and providing us with your email address.
The franchise brochure provides a high level overview of the company, our franchise opportunity and the training schedule. In addition, you'll also receive a series of blog-style videos that provide a deeper dive into the information contained in the brochure. When you watch the videos, you'll learn about the history of the company, what we're doing right now and our growth plans for the future.
Submit a Franchise Application
You'll need to submit a standardized application providing information about your relevant experience and your financial liquidity. Our ideal franchise candidate must have a significant amount of industry experience and ideally some sales experience since a major part of your job will be to bring on new clients.
In addition, we're looking for someone who has sufficient liquid capital or the ability to take out a loan. Since Bar-i is still a small company, we're not able to offer financing. Therefore, you'll need some start-up capital in order to get your new franchise up and running. Fortunately, our $20,000 franchise fee is pretty low compared with other industry competitors such as Bevintel/Sculpture Hospitality.
If we feel you have the right background and experience, we'll ask you to schedule a Skype meeting with our two owners, Scott and Jamie. During this meeting, we'll answer any questions you may have in detail.
Discovery Visit in Denver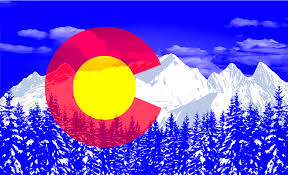 If there is mutual interest in moving forward after the Skype meeting, we'll have you schedule a 2 day discovery visit in Denver. During your time here, you'll get an opportunity to learn about the company in much greater detail. This will include:
"A day in the life" – You'll get to perform inventory audits on existing clients.


Visit with existing clients – We'll take you to meet 2-3 clients to get a better understanding of the client-facing aspects of the job.


Meet Bar-i employees – Talk to our team members in order to get the "inside scoop" on what it's like to be a full-time liquor auditor.
The goal of this visit is to allow both sides to make an informed decision before moving forward. Becoming a Bar-i franchisee is a major decision that shouldn't be made without careful consideration. It is a career change that involves a lot of responsibility, significant financial expenditure, and a certain degree of risk. It's important that you're confident this is the right move for you.
This is also an important decision for Bar-i. We're in the first stages of launching our franchise program, and it's extremely important to get the right person who can be successful in this role and help us grow the program moving forward. In addition, we feel it's important to find someone who is the right personality fit since we'll be working very closely with the new franchisee for years to come.
Signing on to Become a Bar-i Franchisee
If both sides feel this is a good fit, your next step will be to complete the paperwork. You'll need to sign our franchise agreement, which is the legal document we require when a new franchisee becomes a part of the Bar-i team.
You will also need to pay the franchise fee at this time. Bar-i's $20,000 franchise fee is half of the cost required to start a Bevintel/Sculpture Hospitality franchise, and you'll receive a territory that is twice as large as what new Bevintel franchisees get. As a new Bar-i franchise owner, you'll have tremendous growth potential. Since this is a new program, all of the good territories are still available. If you're successful with your first territory, you'll easily be able to expand into nearby territories.
Completing the New Franchisee Training Program
There are several phases to our new franchisee training program:
Self-study – You'll need to complete approximately 20 hours of self-study and online training. We feel this is the most efficient and cost-effective way for you to acquire the foundation knowledge you need to be successful in your new business venture. By putting in this upfront time on your own, you'll be able to get the most out of your in-person training.

There is a lot of information about the bar inventory industry that you'll need to learn in order to get up to speed. We have a very extensive training manual, and we're currently building out training modules which cover specific elements of our service, such as the items we carry, how we integrate with a bar's POS system, and all the additional services we provide.

As part of the self-study phase of your training, you'll need to purchase all of the necessary equipment and install all of the software. Once you've done this, you'll get a chance to help us perform audits for our clients so that you can start becoming familiar with the process.


2 week visit to Denver – For the next phase of your training, you'll spend 2 weeks with us in Denver performing audits for existing Bar-i clients. During this trip, you'll also spend a few days in Vail where the company was founded.


Implement market introduction – Next, we'll introduce you to the local clientele in your territory. During this phase of your training, you'll send out some marketing materials to local bars and restaurants, make some in-person calls, and schedule your first few trials with potential new clients.


1 week training in your home territory – Once you have your first few trials set up, Scott and Jamie will come to your home territory to walk you through the process and assist you in the first inventory audits you perform. During this phase of your training, we'll provide you with all of the necessary support to set you up for success.


Continued tapering support via phone and web meetings – After this point, we'll continue to provide training and support, but with the goal of helping you to become increasingly self-sufficient. At first we'll speak to you on a daily basis, but over time we'll start moving towards weekly meetings as you start growing into your new role as franchise owner.

There's no substitute for experience, and we'll make sure you have every opportunity to benefit from our vast wealth of industry knowledge. One of our owners or veteran account managers will help you complete your first few inventory audits to ensure they're done correctly. We'll also oversee all reports and review them before they are sent to your clients. Once you feel more comfortable, you can simply copy us on your emails to clients rather than having us review your work before sending it out.
At this point, you will officially be a branch of our business. The ultimate goal is to get to a point where we are available to support and assist you as needed, but you'll be running your own bar inventory business under the Bar-i umbrella. As we refine our services, we'll disseminate information to you in order to ensure you are always up-to-date on the latest Bar-i processes and offerings.
An Unique Opportunity to Change Your Role in the Bar/Restaurant Industry
Becoming a Bar-i franchisee is an ideal opportunity for individuals who want to step away from the irregular hours of the bar industry. It allows you to build your own business that leverages your existing bar industry knowledge to help bars and restaurants grow and succeed. You'll experience a tremendous amount of satisfaction as you watch your clients thrive in ways they never did prior to working with Bar-i.
If you would like to learn more about franchise opportunities with Bar-i, please click on the red "Request Franchise Guide" button below. Start your journey towards owning your own bar inventory business today.