The strength of Bar-i's inventory software is its ability to track your usage down to the serving. All bars are missing some amount of product and if you don't measure what's missing, it's hard to fix this problem. Measuring inventory down to the serving is an important component of being able to perform Level 3 inventory and reduce missing product.
We've created a user focused process to make everything as easy as possible for you. Simply scan your invoices (either take a picture with your phone or scan them on a printer scanner) and send them to us so that we can take care of all the data entry for you. It takes a small amount of time to scan these invoices and send them to us, but this is a very important step that allows us to compare what was poured vs. sold for every product you serve.
New Process Requires Updates to Invoice Rules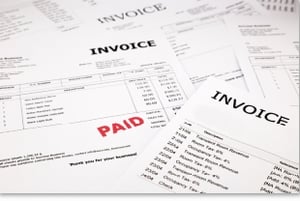 We have a new automated extraction method that uses optical character recognition software to turn these invoices into files that we can import into our inventory software. This requires more attention to detail to ensure the process is completed correctly. In order to make sure the importing of invoices goes smoothly, we've made some updates to our invoice scanning protocol.
This new protocol is being rolled out in stages with softer rules for existing clients. We feel this will make it easier for you to adjust to the new process.
All invoice-related tasks are free and included as part of your service. When you follow the new protocol correctly, you'll never incur any additional charges or fees. However, noncompliant or problematic invoices that are consistently not completed according to the proper process will incur fees starting in 2021. We're providing this notification now in order to give you 5-6 months to adjust to the new process before there is a risk of incurring fees for poor compliance.
New Invoice Process
Moving forward, please adhere to the following process regarding invoice-related tasks:
Send invoices by noon on the business day prior to your inventory count.

All invoices must be uploaded by noon on the business day before you perform your inventory count. If you count on Monday, this means you must upload your invoices by noon on the preceding Friday.

Upload what you have at that time and we can add the occasional later delivery on the day of your count. Don't delay an entire batch of invoices because you're missing one or two. You won't incur any fees if one or two invoices are delivered late due to a late delivery. We need the majority of your invoices to be delivered the day prior to your count in order to prepare for your inventory audit and ensure your report is delivered in a timely manner.

Please note that emailing invoices is not acceptable because it creates problems with our processes. Instead, all invoices must be uploaded to our shared Dropbox folder.


Send a notification to sc@bar-i.com.

After sharing the invoices to our shared Dropbox folder, please send an email to sc@bar-i.com. The email should contain the subject "invoices are ready for my bar."

Since we won't know if you've finished uploading invoices or are still in the process of completing this task, it's important for you to send us this notification. It will alert us that all invoices have been uploaded and are ready to go. This is a one line email and won't take very long, but it's an important step that lets us know we can start moving forward with the work that needs to be done on our end.


Use PDF or JPG files.

Ideally, all files should be uploaded in PDF format. If this isn't possible, use a high-quality JPG file. All scans for a given inventory count must be in the same format. Choose PDF or JPG, but don't give us half and half.


Scan one invoice per page.

Please can one invoice page per scan. Do not scan two invoice pages on a single scan/image. Don't scan two beer invoices side by side on one page even if they fit. This will cause problems on our end.


Scan the complete page.

Please make sure the image scanned includes the complete page. All four edges of the paper should be visible in the scanned image. Cutting off the edges causes delays even when text isn't cut off since it requires additional validation steps to confirm that we're not missing important information at the top or bottom of the page.


All scans must be clear and legible.

Please make sure all scanned images are complete, well lit, not taken at an angle, and can easily be read accurately. In some cases where the text is faint, it may be necessary to adjust the contrast settings on your scanner, and proper lighting will become even more important.

If it's difficult for your eyes to read these scans, it will be a problem on our end. If you instantly read them as if you're reading the original piece of paper, the scan will work fine.


DO NOT overwrite text.

When checking in your invoices, please do not make check marks or notes which make it hard to read the original text on the invoice. This causes issues.

It's important that you check everything in and we encourage you to make notes on the invoices. Just be careful to avoid writing over the invoice text. For example, if you put a check mark over the # 2 indicating 2 cases of beer, we won't be able to now how many cases were delivered.


DO overwrite incorrect totals.

If changes happen to the delivery and the original invoice doesn't reflect what was delivered, you need to adjust the invoice. Here's the correct way to do this:

When the total printed on the invoice is incorrect due to adjustments or missing items, please mark a single line through the line item and invoice total figure. In other words, strike through the number of cases as well as the total invoice price for the product. These triggers guarantee additional validation steps are taken on our end to ensure accuracy.
We thank you in advance for following this new protocol. It will ensure the smoothest possible process for your inventory audits.