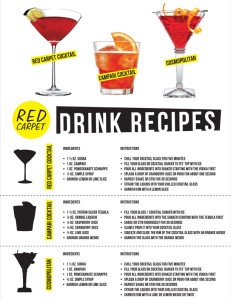 No one wants to go to a bar that serves crappy drinks. This is one fundamental truth that applies to all types of bars. No matter what the concept is for your new bar or restaurant, you'll want to make sure your drinks taste great. Otherwise, you might find it difficult to cultivate repeat customers.
When you're creating the drink menu for your new bar, we strongly encourage you to put a lot of thought into the recipes for the drinks you're going to serve. This extends beyond creating a menu of unique, great tasting signature drinks (this is something all bars should offer). There should be a recipe for every drink you serve at your bar, even the simple cocktails.
It's important to achieve a high level of precision with your recipes to ensure that your drinks taste great. You may know your basic pouring proportions, but in more complicated drinks such as martinis, Long Island iced teas, signature drinks, and other specialty cocktails, you need to make sure that all of your bartenders know the exact proportions for all ingredients in every drink on your menu.
The best way to accomplish this goal is to have well established guidelines for your recipes. The following tips will help you ensure that your bartenders know the recipes for your drinks and pour them properly on a consistent basis.
Bartender Cheat Sheets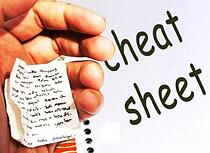 You're running a bar, not a classroom. There's absolutely no benefit to requiring your bartenders to commit every recipe to memory. Provide cheat sheets that include detailed recipes for all of your complicated drinks, and make sure the portion for every ingredient is clearly stated.
Keep these cheat sheets behind the bar so that your bartenders can reference them whenever they're making drinks for customers. You'll find this is especially helpful for drinks that don't get served very often.
Recipe Testing
Testing? We're running a bar, not a classroom, right?
Yes, but…
How do you know that your bartenders are carefully following the detailed recipes you've created? The only way you can make sure all of your bartenders know the proper recipes and are using them during their shifts is to test them on their knowledge of these recipes on a regular basis.
Obviously, you don't need to test them on every recipe contained in your bartender cheat sheets. Your bartenders shouldn't be expected to know the recipes for rarely-poured drinks off the top of their heads. But they should be able to tell you the recipes for all of the high volume drinks on your menu.
Test your bartenders on the recipes for:
During a busy rush, your bartenders will be pouring a lot of these drinks, and they most likely won't be referencing their cheat sheets every time these popular drinks are ordered. Make sure your bartenders are using the proper recipe to ensure all drinks are made consistently, taste great, and don't boost your liquor cost by being poured heavy.
Pouring Practice
The key to making drinks correctly is pouring the proper portions for all ingredients. It's unreasonable to assume your bartenders will use a measuring device to get these proportions right. You need to be confident that your bartenders can pour different sizes accurately when it's busy.
The best way to make sure your bartenders can do this is to make pouring practice part of their training. There are many different ways to implement pouring practice at your bar, but we recommend using a scale. It's the most effective way to help your bartenders develop an accurate count when pouring.
The following tips will help you create an effective pouring practice training regimen:
Purchase the Jennings JScale CJ-4000 Table Top Scale – it's relatively inexpensive and is accurate to .02 oz.
Place a glass on the scale and tare it to zero
Fill an empty liquor bottle with water and put a speed pourer on top
Have your bartenders pour into the glass on the scale, counting out loud while they pour
The reason this method is so effective is because it creates an instant feedback loop. The moment your bartenders stop pouring, they'll know exactly how far off they were from the correct pour size. By repeating this process over and over again, your bartenders will be able to refine their count until it's consistently accurate.
Gettin' Jiggy with It (Jigger Usage)

Bar-i doesn't recommend using jiggers with most items. Jiggers slow down your bartenders, and they may give your customers the impression that you're cheap with your pours. Instead, it's much better for your bartenders to be able to pour accurately using a count.
However, there are certain situations where your bartenders absolutely should be using a jigger. A good rule of thumb to follow is:
no pouring cap = jigger
On high ticket liquors that don't use a pouring cap because they're not poured regularly and you want to eliminate the risk of evaporation, you should always use a jigger. These are the most expensive liquors in your bar, so giving a customer an extra half ounce will significantly eat into your profit margin.
If you found this article interesting and would like to receive our "Opening a Bar" eBook which contains all 9 articles in the Opening a Bar series just click the button below:
To take advantage of a free consultation regarding your recipes or to find out how our bar inventory system can help you streamline your processes and maximize profits, please contact Bar-i today. We serve bars nationwide from our offices in Denver, Colorado.