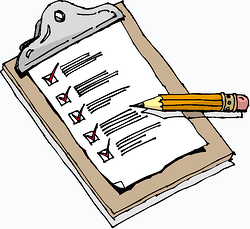 There are more bar inventory options than ever. If you are still recording inventory data onto a clipboard and manually transferring it to a spreadsheet, you are spending much more time than is necessary without achieving any of the truly actionable data that can help make your bar more profitable.
While it should be clear that your business would benefit from using a more sophisticated bar inventory system, it may be less clear which system you should choose. There is a huge variety of bar inventory systems available with prices ranging from free to thousands of dollars. How do you compare the value provided by so many systems at drastically different price points?
Many bars and restaurants have chosen to go with inexpensive inventory systems such as "magic clipboard systems." While these options provide important benefits and upgrades over the traditional clipboard method, they may ultimately be more expensive than you think. When you look at the actual value provided by these options compared with higher end bar inventory systems such as Bar-i's hybrid model, the true difference in price may surprise you.
What Are "Magic Clipboard" Systems?
"Magic clipboard" systems have become very popular recently, mainly due to their affordable cost and ease of use. They essentially replace the clipboard by performing the same essential functions (counting inventory, calculating liquor cost, and assisting with ordering) using an app designed for a phone or tablet.
There are several features that make magic clipboard systems attractive:

Low cost – You can often incorporate this technology into your bar operations for as low as $100/month.
Faster way to count – Using technology cuts the amount of time it takes to count inventory significantly compared with entering data on a clipboard and manually transferring it to a spreadsheet.
Sexy use of apps – These systems appeal to many people who enjoy the conveniences provided by technology. Since they are run by apps for your iPhone, iPad, or tablet, they make use of technology that many people are already familiar with, increasing their ease of use.
Provide aggregate information – Magic clipboard systems eliminate the need to manually transfer data by automatically totaling up all of the information you record and syncing it with a spreadsheet.
Automatic ordering – You can set par levels with these systems in order to streamline and expedite your ordering process.
Why Should I Spend Money on a More Sophisticated Bar Inventory System?
Magic clipboard systems are great if you want to have a glorified clipboard, but there are certain important differences in the type of data you achieve compared with more sophisticated systems such as Bar-i's. While you may spend more money on a higher end bar inventory system, you will receive a very important benefit for this added expense – increased profits.
The more sophisticated and expensive bar inventory systems do much more than just save you time and replace your clipboard with a fancy app. They also provide you with a way to make more money.
This is accomplished by providing greater accountability. Magic clipboard systems can help you calculate your liquor cost, but they don't give you the data necessary to determine which products are underperforming. More sophisticated systems will take the extra step of comparing what is rung in vs. what is poured.
When you consider that most bars experience approximately 20% inventory shrinkage, this extra data becomes extremely useful. By providing this greater level of accountability, a more sophisticated bar inventory system can help you reduce shrinkage and boost profits.

What Tasks Are Required to Provide this Accountability?
There are several important tasks that are necessary to achieve this level of accountability which are not provided by magic clipboard systems:

Account for deliveries – You need to know how many bottles were delivered to determine precisely how much of a product was sold.
Product by product detail – Instead of indicating that 150 total bottles were delivered, you must itemize how many bottles of each product were delivered to provide the actionable information you need.
Integrate with sales data – Sophisticated systems such as Bar-i's pulls sales data out for each specific product, giving you more granular, detailed information that compares usage to sales.
Error resolution – Errors in the inventory process are inevitable. You need a bar inventory system that anticipates errors and provides you with a way to identify and resolve them so that you end up with correct results.
In addition, working with more sophisticated and expensive bar inventory service providers adds a level of independence to the process. When you work with Bar-i, we account for all deliveries, perform all data entry, integrate with sales data, and take care of the error resolution for you. Magic clipboard systems don't provide you with a third party to take care of these important tasks.
The Big Picture: Price vs. Value
So why should you spend the extra money on a more sophisticated bar inventory system? It depends on what is more important to you – price or value.
A more sophisticated bar inventory system will typically help you achieve a 2-4% drop in liquor cost. For a smaller bar doing $10,000 in sales per week, those savings amount to approximately $10,000-$20,000 a year. This figure will be even larger for high volume bars.
While a less expensive system is attractive due to the sticker price, you need to account for the additional profits you make using more sophisticated systems when comparing the actual value you receive for your cost.
If you are just trying to save time, then the magic clipboard system may be right for you. But if you are truly interested in making more money, you need to find a system that will provide accountability at a reasonable price. That is the only way to maximize the value of your bar inventory system.
To find out how our liquor inventory system can benefit your bar and help you maximize profits, please contact Bar-i today to schedule a free consultation. We provide services to bars nationwide from our offices in Denver, Colorado.