At Bar-i, we make counting count by precisely integrating your physical inventory counts, purchases from your distributors, and sales from your POS system. Our bar inventory system is able to drill down to individual products to provide meaningful insights on the performance of each product (what we call Level 3 inventory).
This provides you with significantly more actionable data than is delivered by inventory systems that simply tell you what to order or calculate your liquor cost. Most importantly, focusing on Level 3 inventory helps you identify changes that need to be made to your processes in order to improve performance and maximize your profitability.
The task of reconciling purchases and updating prices has always been an important task when you're trying to acquire the detailed, actionable data necessary to use your liquor inventory efforts as a tool to drive profits. While important, this task is also a time consuming, manual process that's fraught with errors, making it a pain point for many bars.
There are several reasons this task can create issues with your inventory process:
Missing invoices – If you're missing an invoice, you won't have a complete picture of what was delivered during that inventory period.


Delivery exceptions – Sometimes there will be items that get broken on the delivery truck or are out of stock. These items have to be marked on the invoice, and sometimes the invoices aren't reprinted with the updating information, making it challenging to know exactly what was delivered.


Substitutions – Supply chain issues during the COVID-19 pandemic have made substitutions very common. These issues may result in substitutions, such as receiving a 750 ml bottle or a handle instead of a 1 liter bottle. This can cause issues and complications with the inventory process.
Bar-i's Fintech Integration Reduces These Errors
In order to create better inventory solutions that use automation to streamline the process and reduce errors, Bar-i has integrated with Fintech. Fintech is a leading solution for payment automation in the hospitality industry. For 30 years, they have been on the cutting edge of beverage alcohol management technology. Our new integration with Fintech software allows our existing clients to more easily leverage the data that Fintech automatically captures from distributors.
What Is Fintech?
Fintech started out providing payment automation services 30 years ago by pioneering EFT payments (automated bank transfers as an alternative to cash and check payments). For on-premise retailers such as bars and restaurants, they automate payments to distributors for their deliveries so you don't have to deal with paper work and waste hours each week paying for the products you receive. Currently, they support over 700,000 business to business relationships across the United States.
One of the main benefits of using Fintech is their ability to pull purchase data (purchased items, quantities and prices paid for these items) directly from distributor systems. Fintech has built relationships with thousands of distributors across the country, allowing them to pull this information directly from distributor database systems.
Instead of taking a paper invoice and turning it into an electric copy, they're going into the distributor systems through APIs and pulling that data directly. This makes the process more automated, up-to-date and correct, providing significant benefits compared with other systems which use OCR (optical character recognition) technology to take scans of invoices and turn them into line-by-line data.
Fintech Provides a Perfect Fit for Bar-i's Inventory Model
Bar-i focuses on helping you track the precise performance of every product you sell in order to reduce shrinkage and increase your profits. The average bar experiences approximately 10-20% shrinkage. Many bars struggle to prevent this issue due to inaccurate inventory and problems matching up what was physically counted to what was purchased and sold.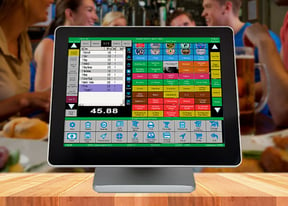 Bar-i helps you eliminate these problems in order to significantly reduce your shrinkage. Our software integrates with over 40 POS systems, ensuring that the process of extracting your sales data can be automated with our inventory software. We then calculate your usage down to the tenth of an ounce by weighing all bottles on highly accurate scales during the counting process.
However, in order to accurately calculate your usage, you also need to account for all purchases made during the inventory cycle. This requires that your invoices get scanned and shared with Bar-i through the cloud.
Scanning invoices is a pain point that wastes a lot of time – you have to physically collect each invoice and manually scan them. If this doesn't get done, our inventory specialists are left with an incomplete picture of how your products are performing. Our team must then follow up with your staff and if your team is unable to provide the answers we need, we're forced to guess. This not only wastes time, but it limits the accuracy of your results.
By integrating with Fintech, our bar inventory system is now able to automate the process of uploading your invoices. We simply get all of this information directly from Fintech, saving you time and ensuring higher levels of accuracy.
How Our Fintech Integration Works
Instead of having to gather every paper delivery invoice, existing Fintech customers can create a login to Fintech for Bar-i. Once you've assigned our team a login, we'll pull the purchase data directly from Fintech's online dashboard into our software. Purchases are automatically reconciled into our bar inventory platform. No work is required from your staff to make this happen.
There is no additional cost to our clients who use this service. You can take advantage of this integration as part of your regular bar inventory service, and you'll benefit from increased efficiency and reduced work for you managers. This will let them spend less time generating inventory data, freeing up more time for your managers to work with their staff and run the operations of your establishment.
Streamline Your Inventory Process and Increase Profitability with Bar-i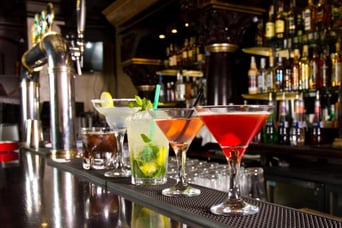 Whether you use Fintech and can integrate their platform with our bar inventory software or you're simply looking for a better way to perform inventory, Bar-i can help. We're the only liquor inventory provider in the United States with a Make Counting Count System™ focused on increasing your bar's profits. We accomplish this with our patented Down to the Serving Results™ which:
Compare what was sold vs. poured for every product in your bar
Provides independently verified inventory results accurate to the tenth of an ounce
Includes automated order guides based on dynamic pars set by usage so you always have the right amount of product on-hand
Increases your bar profits by 30%
You'll benefit from working closely with one of our knowledgeable and experienced inventory coaches who will verify all your results, and take ownership of the detail, accuracy and timeliness of your reports. This saves your managers a tremendous amount of time and transforms your inventory counts into actionable insights which can be used to drive profits.
Our guided error resolution process ensures the highest levels of accuracy throughout the inventory process. Each time we perform an inventory audit, your dedicated inventory coach will identify any potential errors and highlight specific areas of the count to be rechecked. This provides a streamlined process to resolve all errors so that you can have confidence in the data you're receiving.
Contact us today to schedule a free consultation. Bar-i serves clients nationwide from our offices in Denver, Colorado.