Investing in a sophisticated bar inventory system for the first time can be a daunting process. While these systems are definitely well worth the investment, they typically aren't cheap. Every major purchase you make for your business involves considerable research along with a leap of faith that you're making the right decision. It's understandable that you would want to have a good feel for the kinds of results you can expect to achieve before making these investments.
Bar-i's inventory system is very effective. That being said, it's a complicated product and the value isn't always self-evident if you've never used your inventory efforts to drive profitability. Ultimately, you'll need to see the results for yourself to truly understand the ways in which your bar will benefit.
We've found that most bars we work with go through a typical progression along their way to seeing the improvements in profitability that can be achieved by using our inventory system. By understanding this progression, you will hopefully gain a better sense of what you can expect if you choose to work with Bar-i.
Overcoming Initial Skepticism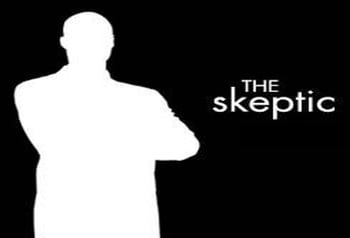 At first, many bar owners are a bit dismissive of the idea that they should spend money on a sophisticated inventory system. We often hear some common responses when first speaking to a potential client:
Why should we spend money on something we already do in-house? After all, we're just talking about counting bottles, right?


We already have a system, and it works fine.
It's understandable that many people are a bit defensive during this initial conversation. Any time you're talking about changing your systems, there's an implication that your current system isn't as effective as it can be. To be open-minded about trying something new, you must first be open to the idea that you're currently not doing things in the best possible way, and this is often difficult for people to acknowledge.
For many bar owners, this initial skepticism is a product of not truly understanding the value that can be provided by a sophisticated inventory service. If you're only seeing inventory as counting bottles to determine what needs to be ordered, it would make sense that this may seem like an unnecessary expenditure. Once you understand that your inventory efforts can be used as a profitability tool, then investing in this kind of service starts to make a lot more sense.
Bar-i's system is one of the best on the market and you see results right away! We've had Bar-I for just over a year now and we have gotten our liquor cost down 8% which equates to thousands of dollars in savings each year.
-Rancho Bowl
Questioning the Results of the First Few Inventory Audits
Many clients often express disbelief at the results we provide during our first few inventory audits. It's common for owners to tell us, "There's no way we're missing that much!"
Let's look at an example of a bar that generates $50,000 in monthly sales, has a 20% liquor cost, spends $10,000 per month on product and experiences the industry standard 15-20% inventory shrinkage. This bar would be experiencing $1,500-$2,000 in missing product per month at wholesale cost. When you carry this over for a full year, it equates to roughly $24,000 in missing product at wholesale cost. Keep in mind that the actual cost in lost revenue is much higher than this since you need to account for the profit margin built into this product if it were actually being sold to customers.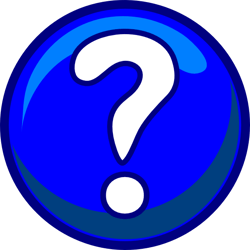 It can be easy to see how an owner could be skeptical upon first hearing that the bar is losing so much money each month. In order to address this skepticism, Bar-i provides our clients with specific examples that verify our results, and we make it very easy for owners to see how our results are calculated.
For example, if we're evaluating how much Jameson is missing in a particular inventory cycle, we'll show the bar owner how we arrived at this figure, including:
Detailing every location in the bar where Jameson bottles were counted


Tare weights for the scales used to measure the amount of Jameson in open bottles


Every single recipe created for a POS button using Jameson


All deliveries that were received during the inventory cycle
By showing all of the factors that were used in calculating the final figure, it makes the bar owner more confident that the data regarding how much Jameson is missing is actually correct. We'll show an owner as many of these specific examples as necessary until they start to believe the results. This process can take a couple of weeks or a couple of months depending on the client, but once they start to believe the data and see results, they eventually develop trust.
The customer service and interactiveness from their team members is unparalleled. They are always available by phone or email to answer questions, trouble shoot issues and walk through the results. And of course, the results from the audit cycles are informative and presented in a way to showcase all the important information, areas that needed improvement and ways that management and the staff can work on getting better.
-Kyle Bartosiewicz
Buying into the Process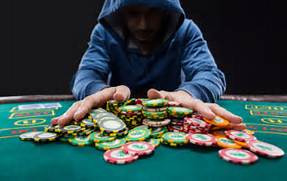 Once a new client trusts the data they are receiving, they begin to buy into the process. This tends to change their actions. They spend less time questioning Bar-i and more time using the data to take action and improve their bar's performance.
We know that buy-in has occurred when we see bar owners do the following:
Dialing in recipes – Bar owners will start making sure all bartenders are on the same page regarding the recipes for every drink served at the bar and pouring these drinks in a uniform manner.


Sharing results with staff – Often, owners and managers don't want to share results with staff at first because they want to be confident in the accuracy of this data before sharing it publicly. Unfortunately, it's hard to impact the behavior of your staff unless you share these results with them. Once owners and managers become more confident in the results, they will start sharing them with staff. This encourages more discussion and collaboration in order to improve the bar's performance.


Using results to inform actions – Bar owners will start taking actions on specific products that are consistently missing in order to correct the problem.
Great customer service and very comprehensive program so you can spend more time running your bar and less time crunching inventory numbers. The reports they send are extremely detailed yet very easy to understand.
-Scott Rule
The "A Ha Moment"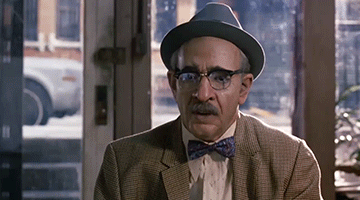 Once a new client becomes confident that the results are correct and they see the process starting to work, they will eventually experience an "a ha moment." This usually occurs when a client is able to independently validate the results they are achieving. This can happen in several ways:
The bar owner looks at the books and sees that the bar is making more money and their liquor cost is down


Bar-i has identified a problem with a specific product and after changing some procedures, the owner notices an overall improvement in the results of that specific product
This "a ha moment" creates a fundamental change in the client's relationship with Bar-i. At this point, the relationship moves from an "us vs. them" mentality to a situation where everyone is working together collaboratively and using the data as a team to get the best possible results for the bar.
In order for our inventory efforts to truly impact a bar's performance and profitability, there needs to be 360 degree communication between all parties involved:
The bar owner tells Bar-i what assumptions to measure against when we perform our inventory audits


Bar-i tells the client what the results are based on the assumptions we're using


The bar owner speaks to the staff about any issues identified by the data and gets refinements from the staff about ways that the assumptions may need to be updated


This information is communicated back to Bar-i so that we can work off of the updated assumptions on future inventory audits
If any of these communication pathways break down, then there's a limited effectiveness to our service. In these situations, we're just producing data that isn't being used to its fullest. But once the "a ha moment" occurs, these lines of communication tend to open up and we tend to see more consistency in performance and a significant improvement in results based on the data and recommendations we're providing.
Been using this company for over 4 years. They have the best support team you could imagine. We have saved tens of thousands of dollars using their system.
-Jim Burns
Client becomes an Expert at Using Bar-i's Inventory System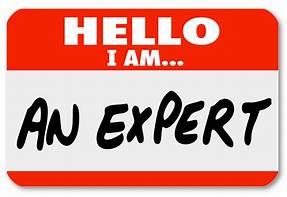 After the "a ha moment," we find that clients start digging into Bar-i's inventory service and maximizing the potential of what can be achieved. Confidence in the data moves clients past questioning results. When this happens, clients start to use some of the more advanced features of Bar-i's reports, including:
Order guide – This allows your bar to maintain a more streamlined inventory without running out of product on-hand


Spot checker tool – This allows you to check up on individual shifts if you continue to see certain recurring problems, which can help determine whether certain employees are causing the problem to continually occur


Other fine detail metrics in Bar-i's system – This includes using ratios of product on-hand vs. what is actually being used to determine whether you are ordering too much of a specific product
They don't just provide numbers; Matt, Jamie and the rest of the team are so helpful in finding solutions in problem areas. Again, Bar-I is truly the best in the biz, an absolute pleasure to work with, and a great asset to your bar!
-Sasha Anderson
Clients become an Advocate of Bar-i's System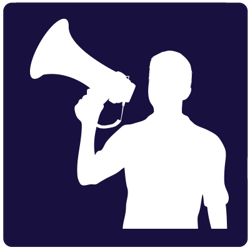 Once they see the improvement in their business, our clients often become our strongest advocates. We've had many bar owners tell us they can't imagine running a bar without this detail of information. We've also had many of our clients recommend us to other bar owners in their area.
Currently, 52% of Bar-i's new clients come from referrals, which is a clear demonstration that once clients see the value in our service, they become strong advocates. We've actually found that these word-of-mouth recommendations are the most effective way to get other bar owners to see the value in Bar-i's inventory service.
This company is amazing. Not only do they save the bar owners money in liquor control through their state of the art measurement systems, but they educate owners and staff on ways they can help control costs and increase revenues.
-Mark Keedy
If you'd like to learn more about how Bar-i can help improve your bar's operations and maximize profitability, please contact us today to schedule a free consultation. We serve clients nationwide from our offices in Denver, Colorado.