With the recent launch of our Speed Count system, Bar-i now has four distinct versions of our bar inventory software. With all of these options at your disposal, determining which liquor inventory software product is the right fit for your bar may seem like a daunting task. Fortunately, nothing is farther from the truth.
The information below will help distill the differences between our services so that you have a little more guidance to help you choose the system which is right for you. Essentially, you have four choices:
The right option for you will depend on your bar's unique liquor inventory needs and goals.
Bar-i Free Count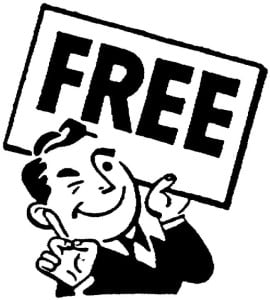 As the name implies, this service is free of charge, making it a great risk-free way to help you become more familiar with the capabilities of our bar inventory software. Free Count is the entry level version of our software, and all that's required to take advantage of its benefits is a PC laptop containing a full version of Microsoft Excel. It's a great option for smaller volume bars with monthly sales that are less than $20,000.
Free Count automates all liquor cost calculations and streamlines the bar inventory process. All data is entered directly into our free downloadable liquor inventory spreadsheet, eliminating the unnecessary step of transferring your data manually from a clipboard into Excel.
Other benefits of Free Count include:
Saves time compared to performing liquor inventory with a clipboard
Improves efficiency of bar inventory efforts compared with the clipboard system
Use the software instantly – simply download the free spreadsheet template and you're ready to go
No need to purchase equipment in order to run the system
Did we mention that it's free?
The one drawback to Free Count is that it only provides you with basic functionality. If you want to really take advantage of the benefits of an accountability-driven bar inventory system, you'll need to upgrade to one of our premium services.
Bar-i Speed Count
Speed Count is the next step up in our four-tiered bar inventory system. It is a low-cost liquor inventory option that provides significant benefits compared to using a clipboard and also offers more functionality than our Free Count system. There is a monthly charge of $50 to use Speed Count, and you'll also need to purchase the equipment in order to start using the system. The recommended equipment package costs $650, and then you'll own the equipment outright even if you discontinue using Speed Count in the future.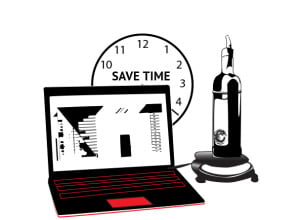 You experience increased liquor inventory counting speed and accuracy using Speed Count. The system utilizes a scale, wireless barcode reader, and our "counting map" to supercharge your inventory process:
Scan existing barcodes into the system to set up your spreadsheet
Weigh open bottles to determine how much product has been used – it takes 2 seconds to weigh each bottle and our scales are accurate to the one hundredth of an ounce, ensuring extremely fast and precise results
Count full items using voice command to save time and improve the efficiency of your liquor inventory process
Set up zones so that the Bar-i counting map matches the actual order of products as they are arranged in your bar
The primary benefit of using Speed Count is that it will dramatically increase your counting speed and accuracy.
The only downside to Speed Count is that it only calculates liquor cost. While it doesn't provide you with the ability to track losses, you can seamlessly upgrade to our Speed Count Pro system, which provides you with all of the actionable data necessary to improve the performance of your bar.
Bar-i Speed Count Pro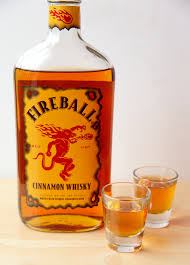 Speed Count Pro represents a significant upgrade from our basic Speed Count system because it gives you the ability to precisely compare sales and usage for every product at your bar. As a result, you'll be able to know how many servings of Fireball were poured vs. sold this week at your bar. This information will ultimately let you know how much Fireball you were missing at the end of the week.
This data will enable you to get the most out of your bar inventory efforts. By giving you the information necessary to address the variances between what was sold and what was actually poured, you can leverage your liquor inventory efforts to increase profits. This requires a precise integration of your delivery and sales data. Simply send us the raw data and we'll crunch all the numbers for you.
Typically, our clients see a 3% reduction in their liquor cost when they implement Speed Count Pro at their bar. A bar generating $30,000 in bar sales every month will see a $900 reduction in monthly purchase costs. Many bars achieve this within two months. At a monthly cost of $300 per month (plus the one time up-front $650 equipment purchase), you're experiencing 300% ROI. Not bad value.
Benefits of Speed Count Pro include:
Increased profits
You essentially have a dedicated assistant every time you take inventory
300% ROI typically achieved within 2 months
Keep in mind that in order to experience these benefits, you'll need to count your inventory at least once every 2 weeks. In addition, achieving this boost in profits won't magically happen on its own. You'll need to evaluate the information on our reports and take the appropriate actions necessary to improve your bar's performance.
Bar-i Full Service Liquor Inventory System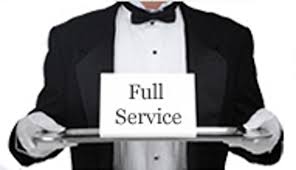 Our most advanced and sophisticated service is achieved using our hybrid bar inventory system. Currently, this is only available in Colorado, although Bar-i franchising will expand this reach starting in the fall of 2015. The average cost of our full service system is $250 per two weeks, although the actual cost will depend on the following factors:
Size of your bar
Time it takes to complete the inventory process
With our full service system, your Bar-i Account Manager performs all related tasks and emails a detailed report the same day. The primary benefit of this service compared with Speed Count Pro is that we do all the work for you. As a result, there is considerably less time commitment on your end required to achieve the 3% reduction in liquor cost experienced by most of our clients. Keep in mind that in order to achieve these results, you'll need to implement changes to your operations and processes based on the data contained in your bar inventory report.
The only potential drawback of this system is its cost. At $250 per two weeks (plus the one time up-front $650 equipment purchase), it's the most expensive liquor inventory option we offer. However, this cost is relatively minimal compared with increased profits associated with a 3% reduction in liquor cost.
Due to the actionable data you receive when you use Speed Count Pro and our full service system, we strongly recommend these two options over the basic versions of our liquor inventory software. When choosing between Speed Count Pro and our full service system, you'll need to decide what's more appealing to you – a less expensive system that requires slightly more time and work on your end or a more expensive system where all of the work is done for you.
To learn more about the four different bar inventory services we offer, please contact Bar-i today to schedule a free consultation. We serve clients nationwide from our offices in Denver, Colorado.