The 2018 Nightclub & Bar Show (NCB) is less than a week away. Each year, bar owners from across the country travel to Las Vegas to hear about the latest trends in the industry and connect with vendors who may be able to help them push their business to the next level. Hopefully you've already registered for the event and are getting ready for your trip. If so, we've created the following preview to help you get the most out of your time at the 2018 Nightclub & Bar Show.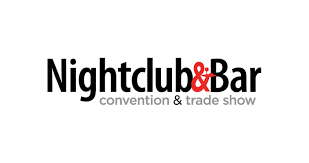 This is Bar-i's fourth year attending the NCB, and we're looking forward to getting a lot of direct face time with bar owners next week. In previous years, we've found that bar owners and managers who come to the NCB tend to be people that are looking for solutions to improve their business, and they are usually in the right frame of mind to discover something new that will help take their bar to the next level.
In general, bar owners at the NCB are willing to listen to new ideas from leading industry professionals, making it a much better time to have a conversation with them than when they're at work dealing with the rigors of running a busy bar. This is one of the biggest reasons we enjoy attending the NCB, and we've found that some of our biggest client success stories have come from bars we've initially connected with at these trade shows.
So without further ado, let's take a deeper dive into what you can expect to experience next week at the 2018 Nightclub & Bar Show…
Who Attends the Nightclub & Bar Show?
The NCB is primarily focused on the bar/beverage side of the industry, making it a fun trade show to attend. This is a significantly different focus compared with what you'll find at the National Restaurant Association (NRA) Show, which will take place in Chicago this May. The NRA Show is a larger trade show focusing primarily on the food side of the industry. It tends to be slightly more serious than the environment found at the NCB.
If your primary interest is learning about aspects of the industry that apply more directly to restaurants, then the NRA Show is the right one for you to attend. However, if your business is more of a bar than a restaurant, then the NCB will be a great fit for you.
In general, we tend to see more independent businesses at the NCB, which aligns closely with the establishments found in this sector of the bar industry. In contrast, we typically see more chain establishments at the NRA Show, which seems to reflect the nature of the restaurant industry.
Many of the exhibits you'll see at the NCB tend to fall into the following categories:
Beverage brands
Physical products found in bars such as furniture, lighting and bar setups
Hospitality technology providers such as POS services and bar inventory services
Why Should I Attend the Nightclub & Bar Show?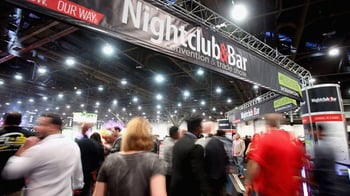 Trade shows can be noisy environments flooded with many products that may not gain any long-term traction in the industry. As a result, it can be easy to get overwhelmed by the sheer number of products you see at the show, resulting in a feeling that you didn't learn much and maybe even wasted your time. However, nothing can be farther from the truth.
Once you have time to take a step back to process everything you saw and learned at the trade show, you'll most likely find that it was a very valuable experience. Attending the NCB allows you to keep your finger on the pulse of the bar industry, provides you with inspiration for ways to make adjustments and improvements to your business, and gets you out of your normal routine for a few days. All of these benefits will pay dividends in the long run.
One new trend to keep an eye on at this year's trade show are the changes currently occurring in the POS landscape. Recently, we've seen an increase in the popularity of cloud-based POS systems, and brands such as Toast are rapidly eating into the market share of more established server-based POS systems such as Aloha.
We've found that our clients who have switched over to cloud-based POS systems have experienced several benefits, including:
Better integration of online ordering, gift cards and loyalty programs with their POS
The ability to store all your reports on the cloud provides easy access to the data you need at all times
If you're considering upgrading your POS system, you'll definitely want to talk with some of the cloud-based providers at next week's trade show.
Liquor Inventory Trends to Keep an Eye on at the NCB
The adoption of more sophisticated liquor inventory systems is still a bit of a work in progress. In our estimation, roughly 25% of bars are currently using advanced inventory software. This is comparable to the POS landscape 20 years ago and now, just about every bar and restaurant uses an advanced POS system. It's likely that the adoption of bar inventory software will follow a similar progression over the next decade.
In fact, we're already starting to see an uptick in the usage of advanced inventory software throughout the bar industry:
Retail inventory systems received $4 million worth of funding in 2017
There has been a significant increase in the usage of app-based inventory systems over the last year or two
More full service inventory options are starting to gain traction as well
As a result, there are more options than ever before if you're looking to ditch the clipboard and upgrade to a sophisticated inventory system:
App-based systems are providing great automation and time savings. They're a great fit for bars that are looking to automate their inventory process and save time with tasks such as ordering.


Full service inventory systems provide you with the independence and precision required to address shrinkage. The use of a third party inventory professional ensures the data you receive is truly objective, and the precision of these systems gives you the level of detail necessary to identify exactly how much of every product is missing. This enables you to confidently use this data to change your processes, reduce shrinkage and improve profitability.


There are also a growing number of options, such as Bar-i's Speed Count Pro system, which fit in between these two ends of the inventory software spectrum. Speed Count Pro incorporates elements found in app-based systems by having bar managers perform inventory counts themselves, while simultaneously providing many benefits experienced when using full service systems where data entry, number crunching and report writing are done for you.

This gives you the best of both worlds – you receive the time savings, accuracy, independent results and actionable information provided by full service inventory systems at a lower cost.
Pro Tips to Help You Enjoy Your Experience at the NCB Show
There are many different ways to experience the Nightclub & Bar Show, but ultimately your goal should be to get the most out of your time there. Whether you are a seasoned NCB veteran or making your first trip to the trade show, the following tips will help you make this a productive and enjoyable week:
Wear comfortable shoes – This may seem like a silly item to mention, but it will actually be one of the most important things you can do to make sure you enjoy the trade show. You'll do a lot of walking at the NCB, so having good footwear that won't leave you with a sore back at the end of each day is crucial.


Make a plan – If you just wander up and down the aisles, you'll most likely be overwhelmed by the sheer number of exhibits you see. It's best to pick a few categories of items to explore.

Whether you're interested in bar inventory services, new lighting options or products and services that will help you redesign your bar, having a focus will allow you to use this time productively in a way that helps you gain valuable information necessary for improving your business. Once you've accomplished all the goals set forth in your plan, you can spend the remainder of your time looking at the other exhibits for fun.


Schedule appointments in advance – This should be done as part of your planning process. Many of the vendors and service providers with booths at the trade show will give you an opportunity to schedule appointments in advance. This will help you stick to your plan and ensure you carve out the time necessary to have meaningful conversations with the service providers that can potentially have the greatest impact on your business.

If you'd like to meet with Bar-i at the NCB, click on this link. We'll text you on the first day of the trade show to reach out, remind you of our booth number and make sure we connect with you during the week.


Speak to the exhibitors – One of the greatest benefits of coming to trade shows is that you get to have an in-person conversation with people who provide services and products that can improve your bar's operations. These people know their product very well and can answer any questions you have in a way that applies to your bar's specific situation.

This is a much greater depth of knowledge than you can obtain by visiting the websites of these service providers and to be honest, you don't need to fly all the way to Las Vegas to obtain the information found on a website. These in-person conversations are a great way to research any upgrades you're planning on making, and it will ensure you choose the right service to fit your bar's needs.

We recommend that you prepare questions in advance for the service providers you want to speak with at the show. This will help make these conversations more productive and ensure you don't forget to ask something important.


Attend the workshops – The main days for the trade show are Tuesday and Wednesday. These will be your prime opportunities to speak with vendors at their booths. But there are also many workshops being held prior to Tuesday and throughout the trade show. These workshops can provide practical tips that may have more a direct impact on your business than the products you'll see at the vendor booths. Don't overlook this valuable opportunity to increase your industry knowledge.


Take photos of the booths/products you like (as well as their marketing materials) – It's possible that you'll visit 30+ booths during the week, and taking pictures will make it much easier for you to keep all of the product information straight once you return home. These photos will also provide additional context to process the marketing materials you collect. We've found that this strategy consistently proves to be a great memory tool.
Stop by the Bar-i Booth and Say Hello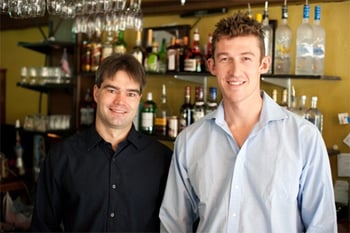 We hope you have a great time at the NCB Show next week, and we encourage you to take a few minutes to stop by the Bar-i booth to introduce yourself and chat with us. Our co-owners, Scott and Jamie, are bar nerds with over two decades of experience working in the bar industry, and they love talking about all things related to bars.
Whether you want to learn more about Bar-i's inventory system or simply pick our co-owners' brains about the most effective draft beer system for your bar, the best way to organize bottles behind your bar, ways to create incentive programs for your staff or just about any other subject related to running a bar, we'd love to share our vast knowledge with you.
If you'd like to learn more about how Bar-i can help you improve your bar's performance and maximize profits, please contact us today to schedule a free consultation. We serve clients nationwide from our offices in Denver, Colorado.