Banquets and private events pose unique considerations for bar inventory. Most bars are doing inventory counts on either a weekly or biweekly basis. The challenge with banquets is that the schedule of events often requires counting a subset of your full inventory. If you're going to calculate precise numbers and check how much money you're making from banquet liquor sales, you need to evaluate the performance of individual banquet events. If you lump them in with your regular sales, you'll lose the ability to see how much money you're making on them.
We've recently released Bar-i Complete as part of the second phase of our new software rollout. This platform provides robust bar inventory capabilities that are ideally suited for use with venues which make banquets and other private events a significant focus of their business model. There are a variety of reasons why you'll benefit from using Bar-i Complete to count inventory for your banquets.
No Manual Calculations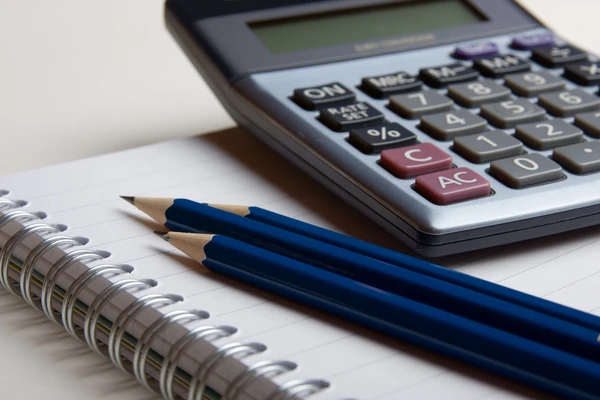 With old school inventory systems, you individually count items, record them and then add up all of these individual items to determine how much of each product was used during the inventory period. For example, you would have to count the half bottle of Jack Daniels behind the bar, the bottle in your backup bar, and the three additional bottles in your storeroom separately and then manually add these counts to determine that you have 4.5 bottles of Jack Daniels on-hand. With bar inventory software, the aggregation of these items is done for you automatically.
This makes it much easier for you to calculate your inventory-on-hand values. This process is accomplished by multiplying your aggregated counts by the purchase price of the item. It requires more data entry and calculations than simply counting the bottles on-hand. With Bar-i Complete, the pricing will be filled in for your regular full counts and the most up-to-date purchase prices from your most recent invoices will be automatically applied to your banquet counts. This ensures the inventory-on-hand values for your banquet counts are precise and accurate.
Piggyback Counts
Bar-i Complete allows you to save time by using your period counts to eliminate double-counting areas. With Bar-i's inventory system, your bar is broken up into large areas (macro zones) when you perform your counts. The advantage of this is that by having specific macro zones specially dedicated to your banquet liquor, it will allow you to count them during your weekly counts and still get the accurate data you need.
As long as you haven't moved items around in your banquet zones after the starting banquet count, you won't have to double-count the inventory in this area (counting once for the overall count and once for the banquet count). Instead, you can just splice out the area housing the banquet bottles when you perform your banquet count, saving you a tremendous amount of time.
Set Up Your Banquet Inventory List Quickly and Accurately Using Barcode Scanners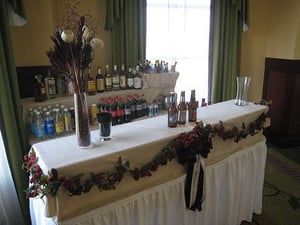 Regular bars typically have a great deal of predictability and organization. The bar is set up the same way all the time and inventory is counted in regular intervals, allowing things to run smoothly. The challenge with banquets is that they're one-off events. As a result, the product selection changes from event to event. This means you have to reset the inventory list every time based on the products being used.
With Bar-i Complete, you can quickly map out the banquet inventory from your full list by scanning existing product barcodes for the items used on that specific event. This approach makes the counting process much faster than can be done using a manual system or an app that forces you to look up every item being served by name from a long list.
Full Auditability to Verify the Accuracy of Your Results
If you use a manual system or a self-service app, it's difficult to doublecheck your work. This makes it challenging to satisfy managers or clients who may have concerns regarding the accuracy of the inventory count. Bar-i's audit reports allow you to see a complete history of everything that was counted in the order it was counted. In addition, it will be time-stamped and the person counting will be listed on the report.
This provides a clear paper trail that satisfies managers and clients who may have accuracy concerns. This process delivers an extra layer of transparency that will ensure everyone involved that the counts were performed properly.
Instant Inventory Results
Liquor sales for banquets are usually charged in one of two ways:
The customer is billed for the exact amount of liquor consumed during the event
The customer is charged a flat rate in advance
In either situation, it's crucial that you are able to know the true cost of the liquor consumed at the event to ensure your customers are being charged properly:
If the customer is being billed for usage, you need to deliver an accurate bill at the end of the event
If the customer is charged a flat rate, it's important to know whether this rate covered your costs to ensure you're not losing money on a fixed rate banquet
With Bar-i Complete, your starting inventory-on-hand, ending inventory-on-hand, usage and liquor cost are all instantly calculated the moment you count the last bottle at the end of the banquet. This is useful for busy banquet managers or high volume banquet scenarios where you have to finish the banquet count the night of the event so that you can set up for an event the next day. By receiving these inventory results immediately, you can be confident that billing is highly accurate for every banquet event.
Share Counting Among Multiple Employees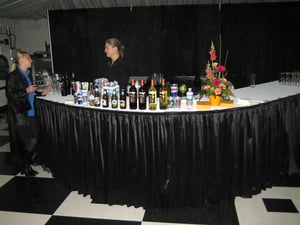 Bar-i Complete allows you to share the counting work among multiple employees. This can work in two different ways:
For large banquets where there are several different individual bar setups and counting all inventory for the event can take hours, you can easily share out the counts among multiple employees to save time. This is especially beneficial if you have to complete the count at the end of the event late at night.


If you run a large event space such as a hotel, events center or arena, you can set up your inventory for the whole area. If you have multiple banquet events going on during the same day, different counters can be completing their starting and ending counts simultaneously without having any issues or confusion arise.
Bar-i Can Optimize the Inventory Process for Your Banquets and Private Events
Achieving highly accurate inventory counts for banquets and private events is crucial to ensuring these events remain profitable. With Bar-i Complete, you'll be able to improve the efficiency of your counting process and receive your data right away. This will help facilitate a smoother process for your staff and better experience for your customers.
If you'd like to learn more about how Bar-i Complete can improve your inventory process for banquets, please contact us today to schedule a free consultation. We serve bars and restaurants nationwide from our offices in Denver, Colorado.