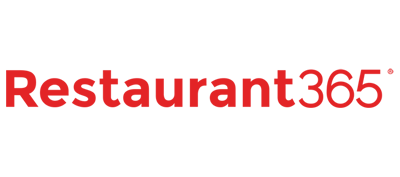 Bar-i is proud to announce that we've been recently added as an official Restaurant365 bar inventory integration partner. We're excited to work with one of the leading restaurant enterprise management platforms in the industry. Restaurant365's robust software allows bars and restaurants to significantly improve their efficiency and reduce their costs, providing a powerful tool that will maximize the profitability of your business.
Over 40,000 bars and restaurants are already experiencing the benefits of the R365 platform. These establishments now have the ability to leverage the speed, accuracy and actionable data of Bar-i's inventory system to lower their liquor cost and further increase their profits. As an official R365 integration partner, these businesses will easily be able to import line-by-line inventory counting data into their R365 platform from Bar-i so they can realize the speed and accuracy of Bar-i while keeping R365 as their main accounting dashboard.
What Is an Integration Partner?
Restaurant365 recognizes that different businesses have different needs regarding the technology they use. In order to provide the versatility their clients need, they've developed an ecosystem that makes it easier for restaurants to use R365 as a hub to run their other software platforms. As part of this process, they've chosen a select group of software programs to become official integration partners, enabling these systems to add their capabilities to the R365 software.
R365 users benefit from improved convenience and a more seamless management of their operations when they take advantage of these integration partnerships.
How Did Bar-i Qualify as a Restaurant365 Integration Partner?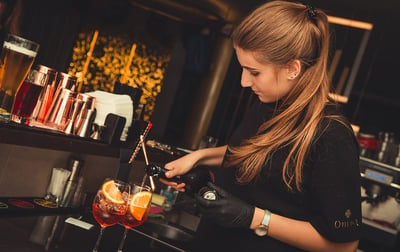 Restaurant365 conducted an extensive review process of our bar inventory software to make sure the quality of our product aligned with their high standards and is a good fit for their platform. They felt the partnership would add value to their existing customers, and they decided to move forward with Bar-i as an official integration partner.
Our platforms happen to be a good match for each other. Both software systems generate data that will improve your bar's processes and performance. Bars and restaurants that are interested in data-driven solutions that will elevate the success of their business would benefit from using both of our platforms, and when they're used in conjunction, these businesses will experience enhanced results that will provide even greater value. This makes the partnership a logical decision that benefits R365 and Bar-i clients alike.
Recently, we've seen an increasing number of our clients using R365 in conjunction with our bar inventory software. With this new integration, these bars will enjoy an even more seamless inventory experience.
How Do R365 Customers Benefit from this Integration Partnership with Bar-i?
Restaurant365 users will experience enhanced bar inventory capabilities when they add our software to their existing platform. You'll be able to count inventory using Bar-i's software, which can cut your counting time in half. You can then import the data from our system into your R365 system.
You'll benefit from the familiarity of using the dashboards and reporting that R365 provides, but you'll also gain more detailed, accurate, granular reporting for your bar inventory than was possible using R365 alone. Bar-i's inventory software gives you the capability to evaluate the performance of every product down to the serving, allowing you to know exactly how much of each product is missing each inventory cycle. You can use this information to make adjustments to your processes that will reduce shrinkage and increase your profits.
Adding Bar-i's software to your R365 platform provides a variety of other benefits, including:
Cut your counting time in half – Our system allows you to count up to 500 items an hour


Versatile POS integration – Our software integrates with over 40 of the most commonly used POS systems


Increase bar profits by 30% – On average, our clients are able to boost their profits by 30% once they've identified which products are underperforming and taken the steps necessary to reduce this inventory shrinkage
Which Restaurant365 Clients Would Be a Good Fit for Bar-i's Inventory Software?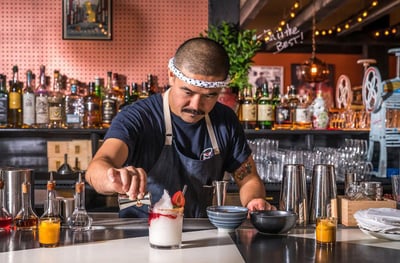 While just about any Restaurant365 user will benefit from adding Bar-i's inventory software to their operations, our service is particularly an ideal fit if:
You want to spend less time and increase the accuracy of your bar inventory counts
If your primary goal is to reduce counting time and improve the accuracy of your counts, you can use our Speed Count service. For $50/month, Speed Count will give you the ability to cut your counting time in half. Our system uses barcodes and scales to speed up the counting process and reduce the risk of errors. In addition, our scales are accurate to the tenth of an ounce, so you'll be able to achieve extremely exact results.
For bars and restaurants doing at least $25,000/month in bar sales that would like to use their bar inventory efforts to lower their liquor cost and increase profits, our Speed Count Pro service is the ideal option. Speed Count Pro starts at $200/month, but the specific cost will depend on the complexity of your bar inventory process and the amount of assistance you desire.
With Speed Count Pro, you'll be able to compare how many servings were sold vs. poured for every product at your bar. We can perform these calculations down to the tenth of an ounce, letting you know exactly how much of each product is missing during every inventory period. When we provide you with this information, we'll also include recommendations on adjustments you can make to your operations to reduce this inventory shrinkage. This will allow you to lower your liquor cost and improve your profit margin on underperforming products.
Using Bar-i's Inventory Software with Restaurant365 Will Help You Maximize Your Profitability
Just about everyone hates doing bar inventory. While it's an important task, it can be extremely tedious. Therefore, it's typically done sloppily and doesn't yield the results necessary to drive profits.
From our experience performing over 30,000 inventory audits in over 35 states, the average bar pours 15% more than they sell. This can be very expensive to your bottom line, especially since most bars typically run on tight margins. Fixing the problem will typically reduce your liquor cost by 3 full percentage points. If your bar is currently running on a 10% profit margin and you can boost it to 13% by lowering your liquor cost 3%, it equates to a 30% increase in profits.
Bar-i's inventory software makes this possible in three ways:
You Work with a Dedicated Success Agent
We pair you with a Success Agent who will help you:
Set up your inventory system – We take care of the technical parts of the setup, including creating your zone maps and setting up your counting system. This lets you hit the ground running and do things correctly the first time. This way, you're able to start leveraging the benefits of our software right away instead of having to work through everything yourself and make mistakes that will require you to redo your counts while you figure out the process.


Integrate your data – We integrate purchases, update prices, write recipes for every drink you serve, and set up your POS integration. This ensures the data generated by your inventory counts is extremely accurate and will give you a full picture of the performance of every product that you serve.
We Provide You with Results that Are Accurate Down to The Serving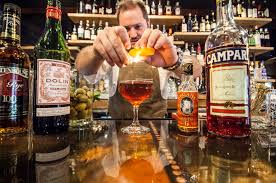 Many other inventory methods don't provide this level of granularity in practice. When you count using scales accurate to the tenth of an ounce, you'll be able to determine precisely how many servings of each product are missing each inventory cycle. This data is critical to helping you reduce shrinkage, lower your liquor cost and increase profits.
We Have a Dedicated Error Resolution Process
When we take a look at the initial results for each inventory count, we don't assume everything will be perfect. There are many potential causes of errors in the process, including:
Counting errors
Missing invoices
Missing POS buttons & recipes that are written incorrectly
Your dedicated success agent will work with you to double-check items that might be off, fix these errors, and confirm your variances. If there is an error, we correct it before running your report to increase the accuracy of the data we provide. If there's a variance – for example, if you're missing three bottles of Jack Daniels – we confirm all the settings associated with that variance so you can be confident the numbers are correct and stop questioning your data.
Get Started by Booking a Demo
For bars and restaurants that are about to use R365 and haven't implemented it yet, we have a fast-track way of setting up your bar inventory items. If you perform an inventory count with our basic system, we can get a perfect list of every item being counted and do a mass import into the R365 system. This ensures the names of the products in both systems will exactly match, and it saves time on the integration and setup process with Restaurant365. Our team can help you implement R365 faster so you can realize the benefits of both systems as fast as possible.
Contact us today to learn more about how you can experience enhanced results when you integrate Bar-i's inventory software with your R365 system. We serve bars and restaurants nationwide from our offices in Denver, Colorado.