Accardis has been a pioneer in the bar inventory space since 1987. They were the first company to include barcode scanners and scales as part of the inventory process. In many ways, the Accardis model was a predecessor to what we've created here at Bar-i, and there are many parallels to the philosophies of both bar inventory service providers.
If you're looking for an inventory solution that truly helps you manage your shrinkage and drive profits, Bar-i and Accardis are both excellent options to deliver your desired outcome. When comparing these two systems, it's important to understand what they each have in common as well as the important differences in order to determine which is the best fit for your bar.
Similarities Between Bar-i and Accardis Bar Inventory Systems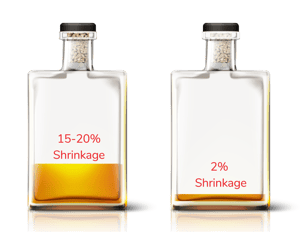 The greatest commonality between these systems is that they address the same primary pain point – shrinkage. Bars typically pour a lot more alcohol than they actually sell, and this is very costly to their business.
Both Bar-i and Accardis bar inventory systems provide detailed information comparing what you've poured vs. what you've sold so that you can use this data to make changes to your operations that will reduce shrinkage. This will lower your costs and increase your profitability.
It's important to understand that many bar inventory solutions aren't equipped to deliver the detailed, actionable data necessary to reduce shrinkage. If this is one of your primary goals form the inventory process, both the Bar-i and Accardis systems are great solutions to consider.
In addition to providing you with the information necessary to leverage your inventory efforts as a profitability tool, Bar-i and Accardis have several other important similarities.
Highly Accurate Inventory Results
Both systems are able to tell you precisely how much of each product is missing because they provide an extremely accurate method of counting your inventory. Many app-based inventory systems have you estimate the level of liquid in a keg, liquor bottle, or wine bottle. Bar-i and Accardis both use measurement processes that are extremely fast and more accurate than the digital tenthing method used by most app-based systems.
There are two components used by both systems to achieve these highly accurate results: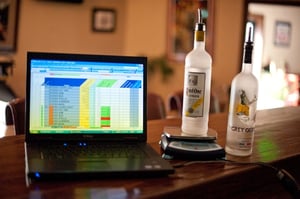 Scales are extremely fast and objective. Bar-i's scales allow you to weigh each bottle in two seconds, and they are accurate to the tenth of an ounce. This allows our system to calculate your usage of every product down to the serving. You'll experience similar levels of accuracy with the Accardis scales, making both systems an effective way to determine precisely how much of each product was used during each inventory cycle.
Most app-based systems don't use barcodes to enter products into their system. Both Bar-i and Accardis use laser barcode scanners, which are extremely reliable. Most importantly, the use of barcode scanners makes it much faster to set up your list of products and make changes to that list over time. Simply scan the manufacturer barcode on the side of the bottle and the product will automatically be entered into the inventory software.
This process eliminates the need to select the name of the product from a large dropdown menu, which is time consuming and creates opportunities for human error.
Ability to Reconcile Purchases and Sales
Bar-i and Accardis both allow you to compare current counts to previous counts to accurately determine who much of each product has been used during a particular inventory cycle. This is made possible by incorporating purchase data into the system during each inventory period. The software will add purchases to the totals of your previous count and subtract the totals of your current count to arrive at the exact amount of product used.
You can also run your POS report through a recipes module which converts the record of how many times each button was pressed into a record of the exact number of ounces sold for each product. At Bar-i, our team will write out detailed recipes for every drink you serve, ensuring that our system is able to accurately identify how many ounces of liquor are used every time a POS button has been pressed.
By having an accurate record of usage and sales, you have the ability to compare what was sold vs. poured during each inventory cycle. This will allow you to calculate losses for every product so that you can take the steps to reduce this inventory shrinkage.
Integrates with POS Systems, Payment Processors and Flowmeter Systems
Both of these bar inventory solutions do an excellent job of integrating with other technology used at your bar, including:
POS systems – Seamlessly upload your POS data to the inventory software to track sales of every product.


Payment processors – This integration makes it easier to upload invoices to the inventory system. Automating this process saves you time and improves accuracy.


Flowmeter systems – Weighing kegs is physically difficult and time consuming, especially if you have a large draft beer selection. Flowmeters provide an excellent alternative to keg scales, allowing you to measure draft beer in an automated way while eliminating the need to weigh kegs. These systems reduce the risk of injury to your staff that exists when they're lifting heavy kegs.
Differences Between Bar-i and Accardis Bar Inventory Systems
While there are many important similarities between these systems, there are also some differences which impact the user experience.
One-Step vs. Two-Step Counting Process
The Accardis system requires you to scan the barcode on each bottle every time you weigh it. This slows down the counting process since there are always two steps involved (scan the bottle and then weigh it).
Bar-i creates a virtual map of the bar during the setup process. This involves creating a page in our software for every physical space/area in your bar. Every counting zone in Bar-i's software lines up exactly with the order of your bottles in that area of your bar.
As long as you keep your products in the same order from week to week, you can simply place the bottle on the scale without scanning the barcode first. The software knows exactly which product is being weighed based on the order of the map. This eliminates a step in the counting process, allowing your counts to go much faster (all you have to do is weigh each bottle – there is no scanning necessary).
Bar-i's mapping system is ideally suited to bars that are highly organized and can keep their products in the same order from week to week.
Hardware Costs
Both systems require a laptop, iPad or similar device to run the software. However, there are differences in the other hardware devices required:
Accardis has proprietary hardware devices that are included with your purchase and are critical to the performance of the system. This specialized hardware comes with a significant upfront cost.


Bar-i's physical equipment – barcode scanner, bottle scale, and keg scale – can be purchased for $200. This provides a lower equipment cost to get your system up and running.
Service Options
Accardis only offers a self-service option. Once you set up the system, your staff will need to perform every aspect of the process themselves.
Bar-i, on the other hand, offers multiple service tiers:
Free option – You'll be able to use our counting software without the hardware. Easily add products to your counting module by scanning item barcodes using your cell phone camera. You'll also experience the benefits of our mapping system, ensuring the fastest, most accurate counting possible.


Speed Count – Speed Count provides a faster and more accurate way to count inventory without the analytics data provided by our higher tier services. You'll experience the speed and convenience benefits of our hardware devices (barcode scanner and liquor scale).


Bar-i Complete – This option provides a complete inventory system that includes our robust analytics data necessary to identify missing products and maximize your profits. Bar-i Complete is simpler than our pro versions, making it a good solution for bars that aren't quite ready for the full-service option.


Pro-Lite – Our self-service option. Pro Lite includes all features of the Speed Count system plus additional functionality to eliminate shrinkage and improve your profitability.


Speed Count Pro – This pro version of our software is our most popular option. You receive significant assistance from our team every time you count. You're assigned a dedicated success agent who is involved heavily in your inventory process. Your success agent reconciles your purchases, updates your prices, updates your recipes, guides you through the resolution of errors during the counting process, and writes your detailed inventory reports containing recommendations on how to improve the performance of products which are missing.
With Accardis, all of these important tasks must be completed on your own. When you use Bar-i's system, you have the option to choose our Speed Count Pro tier, which ensures these tasks are performed by your dedicated inventory expert. The ability to have significant assistance and oversight by a dedicated third-party inventory expert makes the process much easier and allows you to receive customized recommendations regarding how to improve your operations. These recommendations will make it much easier to understand the steps necessary to improve your profitability.
Server-Based vs. Cloud-Based System
The Accardis bar inventory system uses a server-based platform. This means all data is stored locally. To look up your reports, you need a specific device where the data lives.
Bar-i's system, on the other hand, uses a cloud-based platform. This means all data is stored in the cloud, making it easier to share data between multiple users. You also have the ability to login from any device to check your reports. This is a more modern system with more advanced capabilities, including:
Visual reports
Cut and dice data more easily
Receive data in a wider variety of ways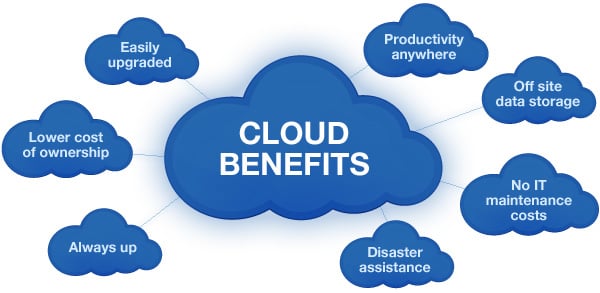 Automated Purchase Integrations
Bar-i understands that your inventory software is just one component of many processes in your bar. Therefore, it's essential for our software to connect with the other technology solutions you use.
One of the main differentiators between these two systems is that Bar-i's software has the ability to integrate with payment automation software. This lets us pull in your purchase data in an automated way. We integrate with some of the largest payment automation platforms in the industry, including:
If you use one of these services, it eliminates the need to reconcile invoices by hand. Our software will extract your invoice data directly from your payment automation platform. We also use OCR technology, providing automation of purchase data for bars that don't use payment automation software.
In addition, Bar-i integrates with over 40 POS systems. No matter what system you use, we are most likely able to integrate our software to extract your purchase data, providing a more seamless experience.
iPad Capabilities for Inventory Counts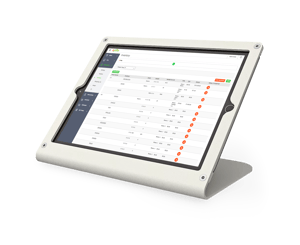 When you use Accardis for your bar inventory, you must use their specific hardware solutions to complete your counts. Bar-i's system allows you to complete your counts using an iPad. This eliminates the need for a specific hardware device, making it easier to scale up if you need to have multiple counters. iPads are also significantly less expensive to purchase than dedicated counting hardware.
Which Solution Is Right for Me?
Ultimately, the right bar inventory solution for your establishment will depend on your specific needs, as well as your goals for the inventory process. At Bar-i, we're happy to schedule a free consultation to get to understand your needs. This will allow us to recommend the right service tier to deliver your desired outcome.
When you work with Bar-i, you'll benefit from our exclusive Make Counting Count™ System focused on increasing your bar's profits. This system provides our patented Down to the Serving Results™, which help our clients improve their bar profits by 30% on average. As part of our Make Counting Count™ System, you'll also receive guidance from a dedicated inventory coach who:
Independently verifies your results
Takes ownership of the detail, accuracy and timeliness of your inventory reports
Transforms your inventory counts into the actionable insights necessary to improve your profitability
Manages our guided error resolution process to highlight specific areas of the count to be rechecked, ensuring extremely accurate results
Contact us today to schedule a free consultation. Bar-i serves bars and restaurants nationwide from our offices in Denver, Colorado.