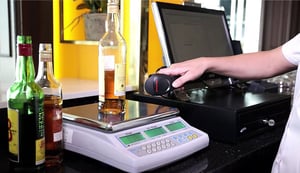 The benefits of using a sophisticated bar inventory system are very clear. These systems provide a much faster, more efficient process. In addition, when you use a system that provides the accurate data required of level 3 inventory, you'll also be able to use your inventory efforts to boost your profits.
Implementing a new inventory system at your bar can be a time-consuming process. You must first put in a considerable amount of time researching your options. Once you select a system to use, it can often take hours to set it up. As a result, choosing a system that not only works effectively, but is also easy to set up, is appealing to many bar owners we work with.
What Is Involved in Setting Up a Bar Inventory System?
There are several key tasks associated with setting up an inventory system. These include:
Choosing a device to run your system

Creating items in the inventory system

Mapping items in the same order in which you store them

Entering purchase prices of items into your system

Writing recipes for every drink you serve

Updating your POS system to ensure every drink served has its own button
Choosing an inventory system that handles these setup tasks quickly and efficiently will make it much easier for your staff to start using it.
What Is the Ideal Device to Run a Liquor Inventory System?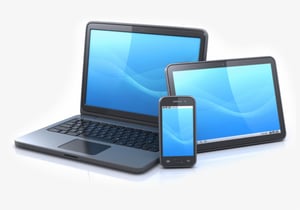 Most inventory systems are run with a phone or a laptop. Many of the app-based inventory systems are run using a phone. This is attractive because it doesn't require the purchase of additional equipment. However, the small screen and absence of a keyboard are significant drawbacks to using a phone.
When you're setting up items in your system, being able to type names and enter data quickly is beneficial. This is much easier to do on a laptop. In addition, using a bigger screen is beneficial when mapping items in your inventory system. It allows you to see much more than just the current item you're working on. You can also see the previous few items and next few items on the list, which makes the setup process go more smoothly.
Just about any laptop will run your inventory system effectively. We recommend a Windows PC laptop as a highly functional and affordable option.
Creating Items in Your Inventory System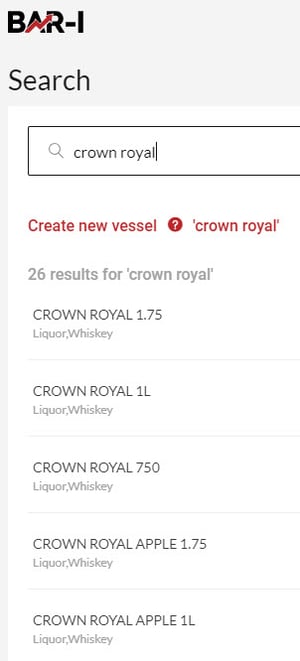 The average bar carries about 200 items. Entering these into your new system can be tedious. There are two ways to do this:
Enter all items manually (this can be very time consuming)



Use a system that has a master list of items
We recommend using a system that provides a master list of items. It will make your setup process much faster and more efficient. However, you need to investigate the method used by systems with a master list. There are two approaches:
Look up items manually

Look up items by scanning barcodes
Systems that require looking up products on the list manually usually provide a dropdown menu with multiple items containing all of the different flavors and sizes for the type of liquor you are entering into the system. For example, if you're looking for a specific bottle of Crown Royal, you may see as many as 26 options on the dropdown menu. This forces you to hunt around a long list to find the right item, which can be tedious and increases your risk of choosing the wrong item by mistake.
Barcode scanners eliminate these issues. Simply scan a barcode and the correct item is selected automatically. All important information, including the liquor category, subcategory, size and tare weight, will be added to the system for you. This will save time and make it much easier to keep your inventory list organized.
Mapping Items in Your Inventory System
Old school systems work off of an alphabetical list. Smart systems map and match the order of items listed in the software so that it is identical to the order of items behind the bar and in your storeroom. While the mapping process requires considerable upfront effort, this work will pay big dividends once your new inventory system is up and running. Instead of hunting around a spreadsheet for the item you're counting, the map ensures the current item being counted will always be the next item on your list.
Most items are stored in multiple places, including:
Behind the bar

Behind a second bar (if one exists)

Backup bottles in the bar area (for popular products)

In the storeroom
Choosing an inventory system that uses barcode scanners can streamline the mapping process since each item may show up in the map several times (once for each location where it is stored). Without barcode scanners, you have to manually select the item every time you add it to the map. When you scan barcodes, the process goes much faster and eliminates the risk of choosing the wrong item from a dropdown list.
Entering Purchase Prices into the Inventory System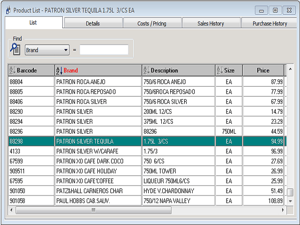 This is an important task to complete when setting up your inventory system. It will allow you to calculate the value of inventory on-hand and determine your liquor cost. It can also be a tedious process. Fortunately, Bar-i takes care of this task for you.
If you have an updated list of purchase prices for the items you carry, you can provide that to us and we will enter these values into the system. Most bars don't have an updated list of purchase prices, and that's OK. When you work with Bar-i, your dedicated account manager will look up the purchase prices of these items from our existing clients and auto-populate them for you. When you use our system, we update these prices based on your last price paid whenever you make a new purchase. This allows us to fill in gaps in your information over time to ensure it is accurate.
Writing Recipes for Every Drink You Serve
You can calculate your usage by comparing how much of an item was on-hand at the beginning and end of an inventory cycle, and by factoring in all deliveries made during that time period. You must then compare your usage to sales in order to identify how much product is missing. This requires writing recipes for every button on your POS system.
This task is boring, technical and nuanced, but it is also important. Without specific recipes for each POS button, you won't be able to identify precisely how much of each product was sold during the inventory period. This is especially true if you sell a lot of craft cocktails that use multiple liquor ingredients.
As with entering purchase prices, Bar-i will handle the writing of recipes for you. We will work with your bar manager to ensure every recipe accurately reflects the portion sizes of each ingredient in the drink.
POS System Updates
After writing all your recipes, you'll often find that some updates need to be made to your POS system to ensure every drink served has its own button. This detailed level of POS programming is the only way to ensure you're accurately tracking how much of each item is sold.
Without a specific button for every item sold, you will receive incomplete information. For example, using a generic "double" modifier button will tell you that an extra ounce and a half of liquor was poured, but it won't tell you the specific liquor. You can avoid this issue by having a specific "double" button for every type of liquor you serve.
Bar-i will give you a list of updates that need to be made, and we'll identify which of these updates are most critical based on the impact they are having to your results. This will allow you to prioritize these updates by importance.
The Little Details Matter When Setting Up an Inventory System
Using an inventory system that works off an existing master list, utilizes barcode scanners and gives you a dedicated account manager to provide setup support will be very beneficial. It will significantly reduce the time and complexity associated with your setup process, minimize your risk of errors and ensure you're able to start using your new inventory system as fast as possible.
Bar-i utilizes all of these methods to streamline your setup process. We also provide one-on-one training and support during the setup process. We'll use a screenshare to help you navigate any situations where you're having trouble setting up the system.
If you'd like to learn more about how Bar-i can streamline your operations and help you maximize profits, please contact us today to schedule a free consultation. We serve bars and restaurants nationwide from our offices in Denver, Colorado.